"Anywhere with her is a great place" is true when you both have already grown to love each other's clumsy traits. But If you plan to bring her to "just any place" for the first date, Boy! You should halt! First dates are important.
"The eagerness, the nervousness, the seduction, and the magnetism – everything factors in."
You need a great place to control the bubbling soup of emotions inside your stomach so sparks can fly around, gracefully. Here are a few of the options around Chandigarh where you can catch up a drink with your soon to be a romantic companion in a casual yet classy way.
1. The Horseshoe Bar Exchange
Address: 143A, City Emporium Mall, Purv Marg, Industrial Area Phase I, Chandigarh, 160002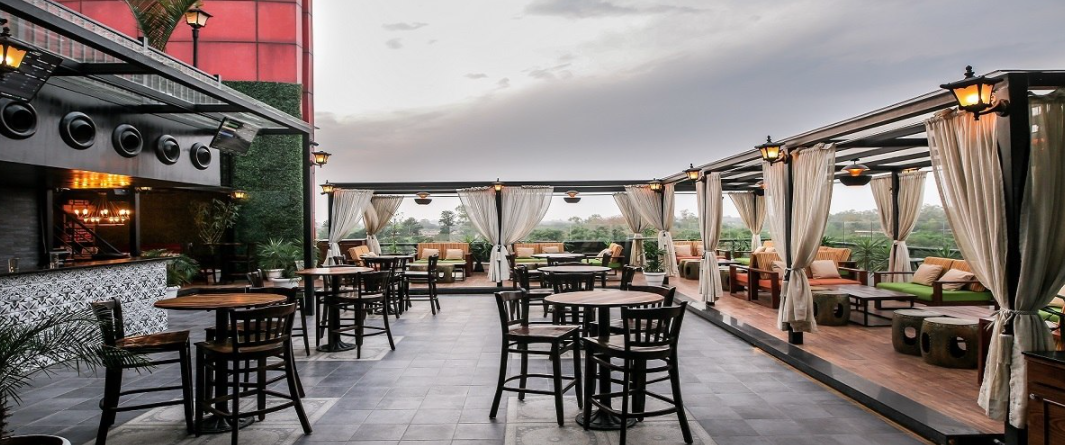 The Horseshoe bar exchange has undoubtedly been the only favorite rooftop sky-high bar of every Chandigarhian. It is a perfect place to get away from the claustrophobic city buzz to enjoy a magnificent skyline of the city beautiful especially at sunset or night. This bar cum restaurant captures the perfect subtlety of the romantic dates. They provide you the breathtaking view of the Shivalik Mountains along with smooth live music. The good news is the bar is reopened and ready to serve its customer. So, what are you waiting for!
2. The Great Bear Kitchen & Microbrewery
Address: SCO 32, Madhya Marg, Sector 26, Chandigarh, 160026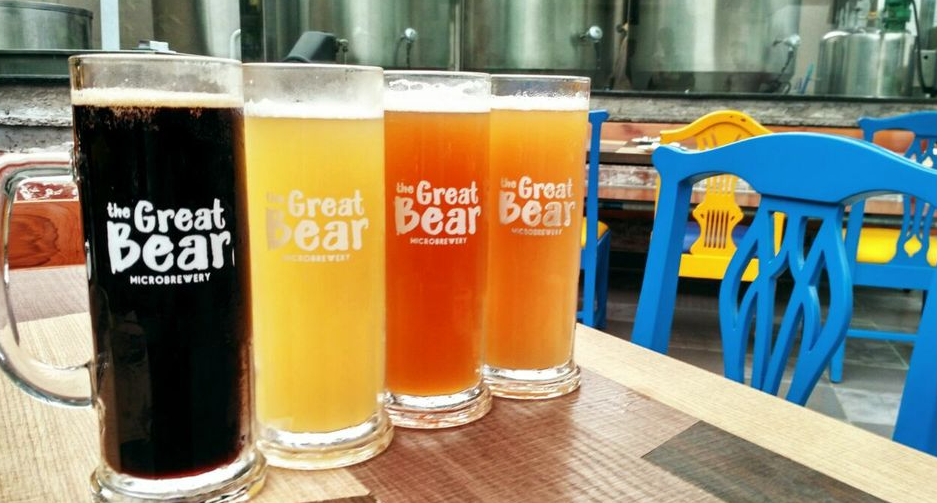 Another amazing venue for your next romantic date with rooftop seating. Amidst, COVID crisis, outdoor spaces proves to be the safest place for socializing. The approaching chilly month of October bringing the icy-cold breeze can give the guys a chance for offering their jackets to her. That's cliché, but romantic as well.
The Great bear offers an in-house brewed collection of bears along with some signature cocktails which are a must-try. The food as well is something to swear by. They serve finger-licking onion rings, falafel, Murgh platter, and many more savoring dishes. They are currently serving customers happily!
3. THE ESCAPE
Address: SCO 177, Sector 5, Panchkula, Haryana 134108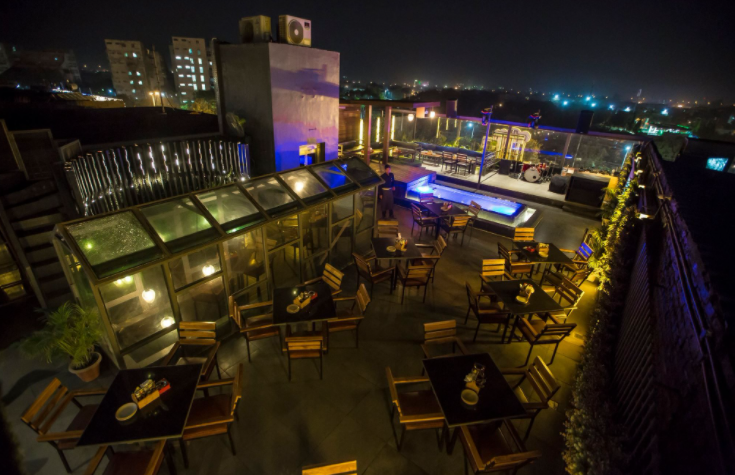 The ESCAPE is the place for day drinkers and sunset seekers to escape into. The place offers a rooftop restaurant setting, in-house brewed drinks, and an Air bar. One of the regular go-to microbrewery for people living in Panchkula, THE ESCAPE offers Tricity's 'wildest rooftop View' along with exquisite food. This bar cum restaurant is Spread across 4 floors, including a sky-high bar as well. With modern interiors, amazing music, live bands, effervescently friendly waiters, and good food, this rooftop restaurant is another addition to Tricity's rooftop bar scene.
Please note that the status of THE ESCAPE is TBD!! We will update you as soon as confirmation on status is received.
4. Hops n Grains The Microbrewery
Address: SCO 358, Sector 9, Panchkula, Haryana 134109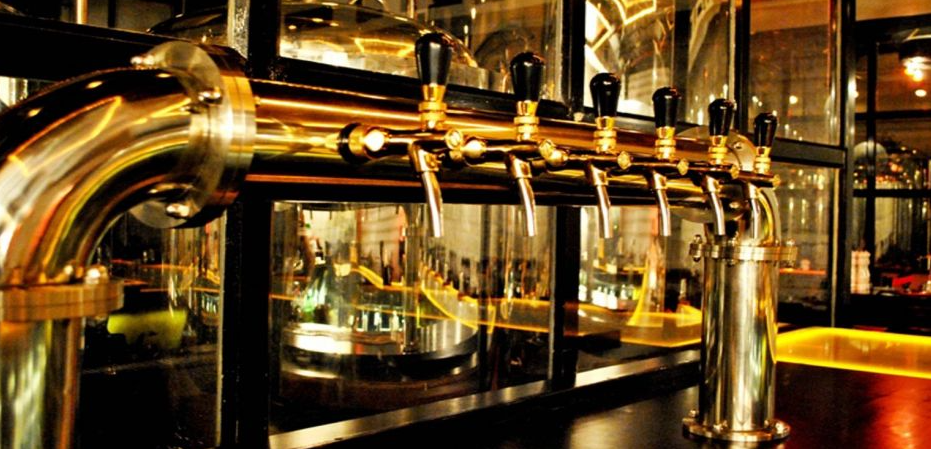 India's Fifth and Tricity's First Microbrewery- Hops n Grains is Tricity's oldest microbrewery known to Chandigarhians. The beer craft in Chandigarh was born with the establishment of Hops n Grains in 2010 by an Australian graduate and a sweet shop owner. Even after a decade, the place still maintains its authenticity and charm. They serve four home-brewed beers for which the barley is imported from Australia, the hops from Germany, and the yeast from France. Besides that, nothing else (except water) is added. No preservatives, no chemicals, no additives.
They serve amazing food and all the people I know in Tricity praise the host Mr. Rajesh Pandey who is warm and kind for his services. This place swears by the words that old is gold.
5. The BrewMaster – The Arista
Address: SCO 5 & 6, Third Floor, Phase 5, Sector 59, Sahibzada Ajit Singh Nagar, Punjab 160059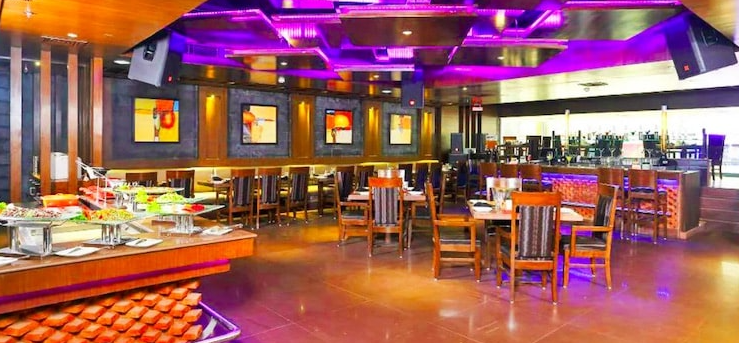 For all the "Balle Balle" Punjbai's out there, add some zest to your weekend date ideas. be ready to woe your date with a night of romance at this rooftop bar. Watch the skyline of the city while savoring freshly brewed beer and an assortment of North Indian, Continental, and Chinese delights. They serve four variants of the beer: Amber, Blonde, Brunette, and their signature their BrewMaster Brew. This restaurant offers an enthralling ambiance perfect for a great time!
We've will be updating the list to let you know which bars have reopened and welcoming back customers for a drink to remember. For any other safety details, check with venues in advance of your visit. But otherwise, cheers to a getting up on the roof to celebrate love with food!