In India, a thing that people love the most about summer season is the delicious summer fruit mango that is also known as the King of fruits or fruit of Gods. It is sweet, delicious and its irresistible taste leaves a lasting memory on minds of mango lovers. World's famous fruit mango not only known for its sweet taste but also contains many important ingredients that are beneficial to our health. Everyone enjoy mangoes in different forms like shakes, ice creams, and pickles.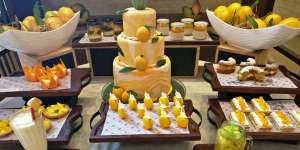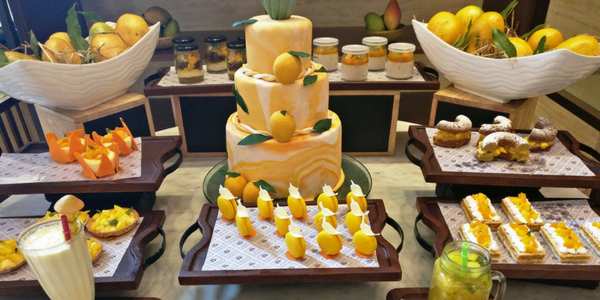 About The Mango May-Nia Festival:
JW Marriott Chandigarh is organising "Mango May-Nia", a festival the will celebrate the mango love by introducing different mango dishes from May 15 to 31, 2017 at Chandigarh Baking Company (CBC), the deli and patisserie at the hotel for all mango lovers. This is for all mango lovers who love to enjoy different mango dishes. In "Mango May-Nia" at CBC you can enjoy popular mango dishes as well as all other dishes that Chandigarh is introducing the first time. They promised to go beyond the popularly known mango dishes.For "Mango May-Nia", five kinds of mangoes have been used which includes Alphonso, Safeda, Kesari, Chausa and Sindoori.
What You Will Get In Mango May-Nia
Guest can enjoy different types of mango dishes and here we have  list of some dishes that you can get there like Ginger and Alphonso Cheese Cake with Leather Mango Cheese Straw, Kesari Macaroons, 3 Mango Mille Feuille (V),  Fresh Mango Tart (V), Vegan Coconut and Mango Pannacotta, Mango and Cardamom Cake with Fresh Safeda, Katcha Aam Granita (V) the Mango Mess,and Fresh Mango Brulee (V). Other delicacies that you have never seen before are Fresh Mango Brulee or the Katcha Aam Granita.
Exciting Combos:
Now all the exciting combos they are going to serve to their guests are here have four interesting delightful options.
Combo 1 offers Grilled Honey Glazed Ham and Mango sandwich + Banana and Coconut Smoothie
Combo 2 is Vanilla Ice Cream + Fresh Mangoes
combo 3 which offers Roast Chicken Puff + Fresh Mango Shake
Combo 4 is a fulfilling meal offering Vegetable Club Sandwich + Mango Jalapeno Ice Cream + Mango Smoothie
So, Friends without giving any second thought go and enjoy offerings of "Mango May-Nia" as Ala Carte at Chandigarh Baking Company (CBC), the deli and patisserie at JW Marriott in Sector 35, Chandigarh.