If you have ever been to Delhi, or more specifically the Connaught Place, chances are that you know about Boombox Cafe. Located in the heart of Delhi, Boombox Cafe is a favourite with most Delhites. So when you hear that it is coming to Chandigarh, you have to visit it.
Boombox is known for its laidback ambience and amazing live music. The one in Chandigarh truly lives up to its name. What I see when I enter Boombox are its quirky interiors and the music. By the time I reach, local band Mridang is performing. So I take a seat and start scanning the place.
First impressions at Boombox Cafe:
It is really spacious and tastefully lit up. What catches my attention is this bicycle on a wall with wonderful lights. It is the only light source in that corner and looks wonderfully amazing.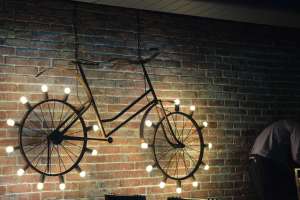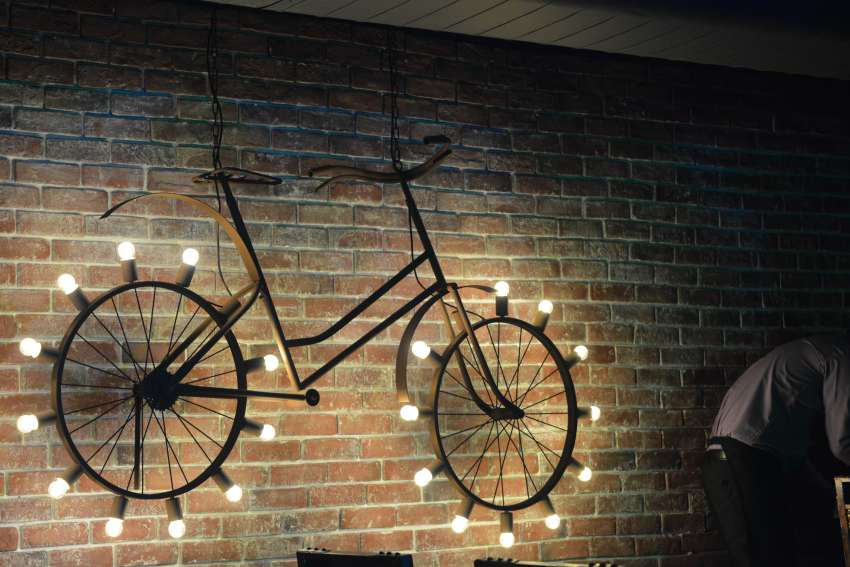 Before I begin to order, our attendant leaves a bottle of mineral water on our table. Upon inquiry, he tells me that their RO is not working. So I ask him if this Rs 75 bottle of Bisleri (which comes to Rs. 100 with taxes and totally illegal, btw) will be charged to our bill and he says yes. Taken aback, I ask him what is the customer's fault if their RO is non-functional. So he rushes to his manager and after 5-10 minutes comes and says it won't be charged to our tab.
What we ordered:
Looking for a change from the regular hot n sours and manchow, we decided to order Cream of Mushroom soup. While you are at Boombox, be sure that your order takes quite some time to arrive. But with a great band like Mridang playing, you actually don't mind the wait.
Finally, our soup arrives. First impressions? It looks really appetising. It is hot, fresh and really creamy and you instantly fall in love with it. My only complaint? It finishes too soon!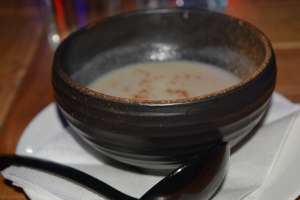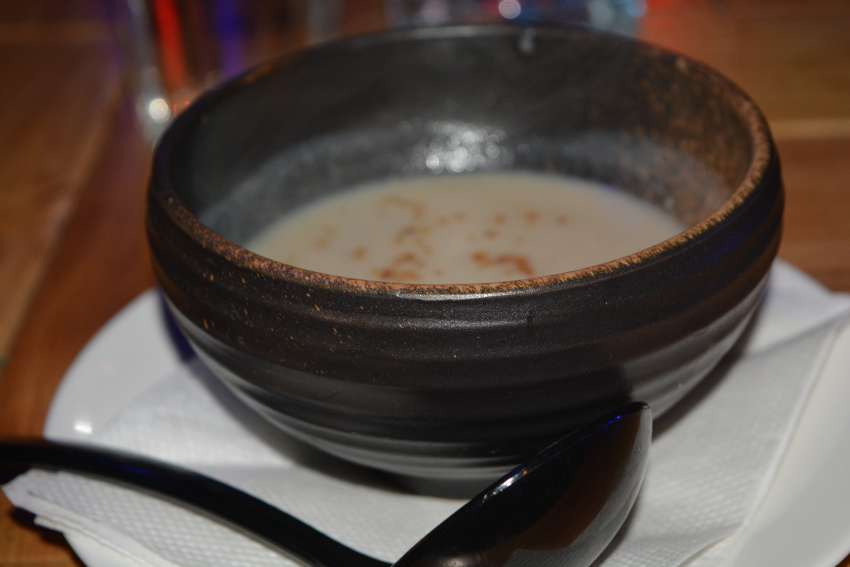 Next, for the mains, we ordered Fusilli Alfredo for lack of a better choice. If you go through their menu, you find that there is not much of a choice in the main course. You have your regular pasta, pizzas and Indian cuisine. So you are left wanting for more.
However, unlike most places, the pasta here does not disappoint at all. It is really creamy compared to the rest of the pasta I have had at other places in Chandigarh. But I am not sure why they used fusilli as their choice of pasta. I suppose penne pasta would have been a better choice. Anyway, at the end of the day, it tasted really good and that is all that matters. Further, their garlic bread was really sumptuous too, so that is a plus point!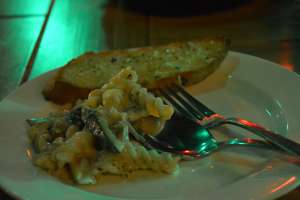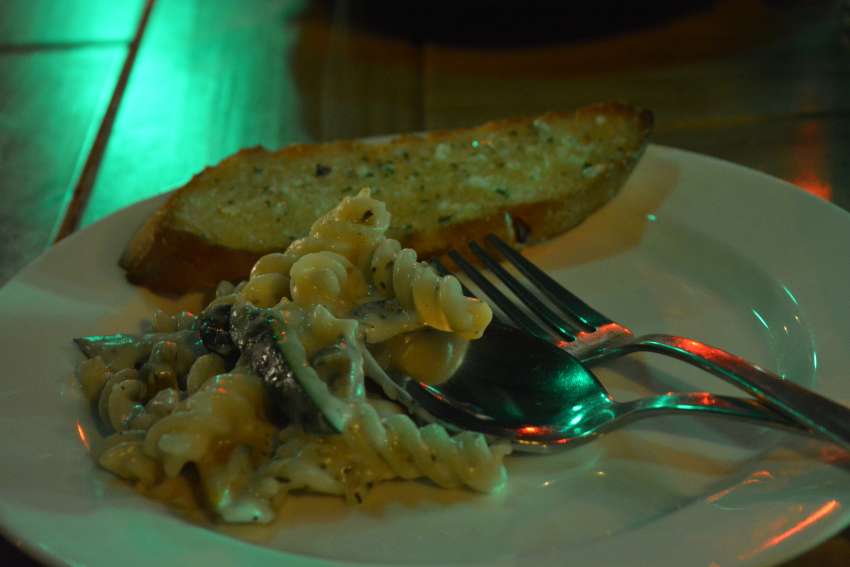 Finally, to finish off our meal, we decided to order walnut brownie with vanilla ice cream and chocolate sauce. Well, what can I say? If you are a chocolate lover, this is heaven for you. The brownie is so good and actually, the taste of walnut really comes through. The chocolate sauce has a good flavor and you fall in love with it at first sight. Don't believe me? See it for yourself-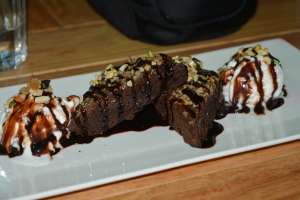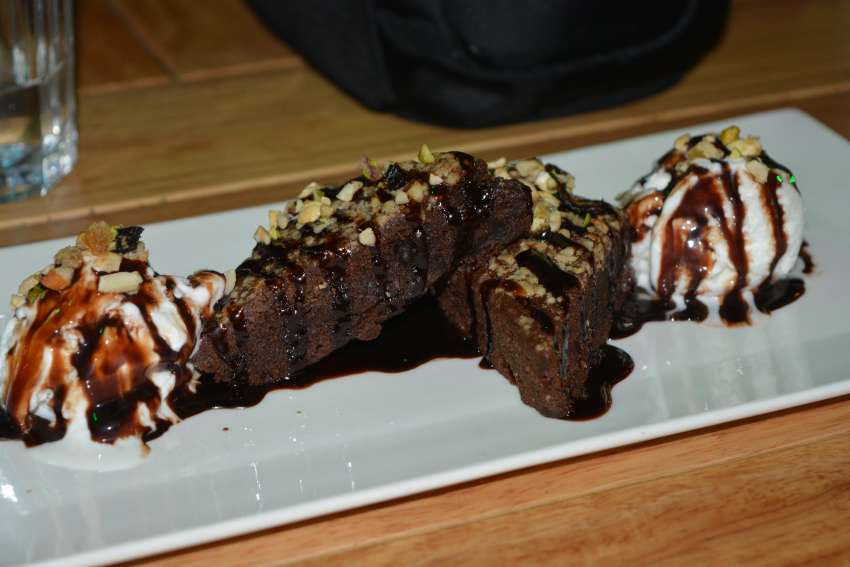 Verdict:
If you are looking for good food and music, Boombox Cafe is the place to be. You will not have any complaints and have a great time.
Price points:
Rs. 900 for two including taxes.
Picture credits: Mrinaal Datt