Well, the stage was all set. Republic Day. City Beautiful. And rain.
You know what that means right? The city people thronging Elante mall, of course! It is raining cats and dogs as you enter the mall. But you stop, just for a second, because the entrance looks so ravishing. It is a replica of the India gate in the capital city of Delhi. What makes it more beautiful is that it is adorned with the colours of the National Flag.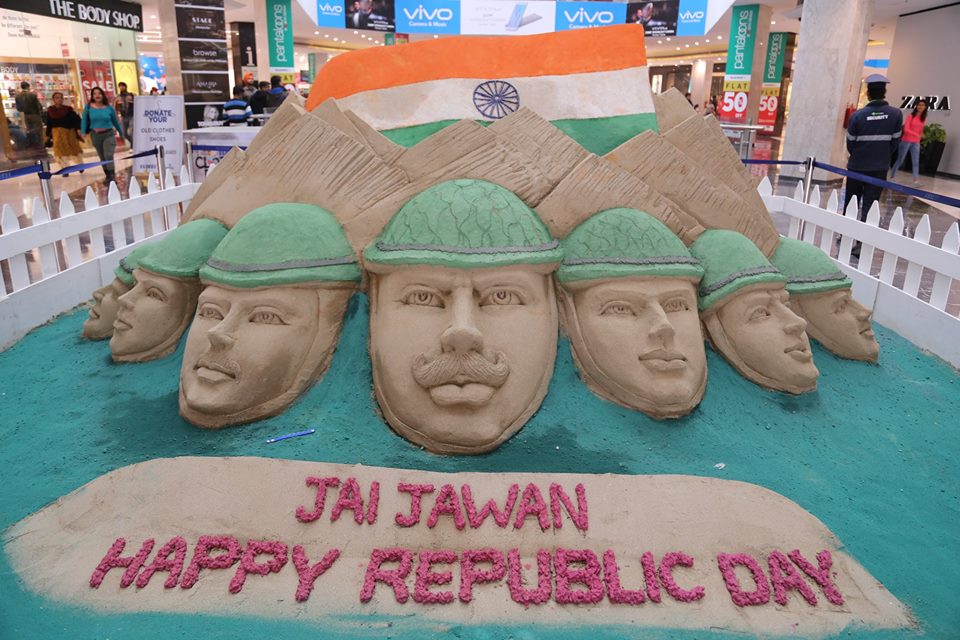 But that is not all. As you enter, you are in for a visual treat. There is sand art (Yes, SAND ART!!) that salutes our army persons. It also wishes the spectator a very Happy 68th Republic Day. It instantly reminds you of Sudarshan Patnaik, the famous sand artist of India. You think this is something he would do. But you are not on the windy beaches of Orissa, remember? You are in a mall. And this is just the beginning.
You look further, there is a cut out of the Indian map. It looks so breathtakingly beautiful that you simply cannot take your eyes off of it.
And then you look up. There are decorations up to as far as the eye can see. All of them in the colour of our beloved Tiranga, of course. Your heart swells with pride.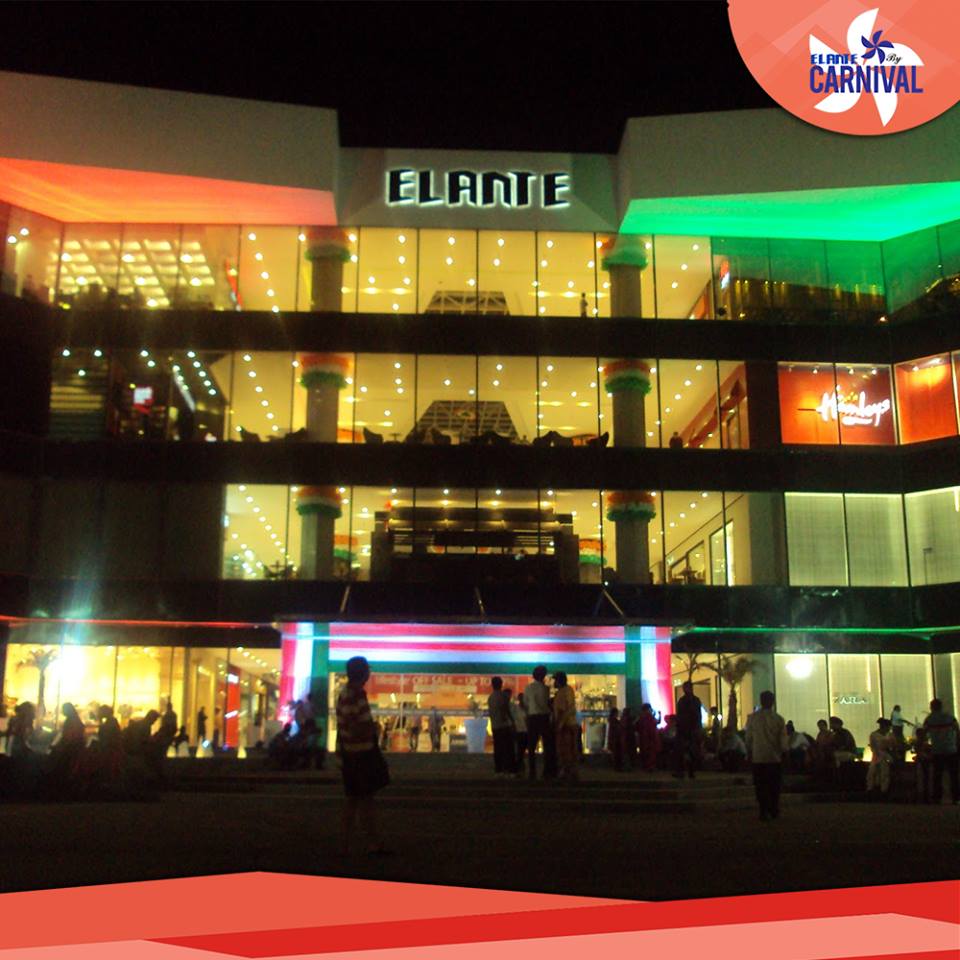 There are kids who are enjoying events related to the R-Day. There are games, music and fun but all painted in the colours of patriotism. You can either choose to revel in the beauty of it all or take selfies and pictures with your family. Or even choose to be a part of this celebration.
This is not just a "holiday" like cynics like to portray it. People may be out enjoying but that too, in the spirit of the country.
In that moment you realise, patriotism is not something you shove down the throats of others. Because it already is an inherent part of you, whether you realise it or not.