Chandigarh is known as city beautiful but besides that, there are some dangerous spots of Chandigarh where you can risk your life if you are not alert. The UT police had listed 15 points as black spots because in 2016 number of accidents took place in these areas.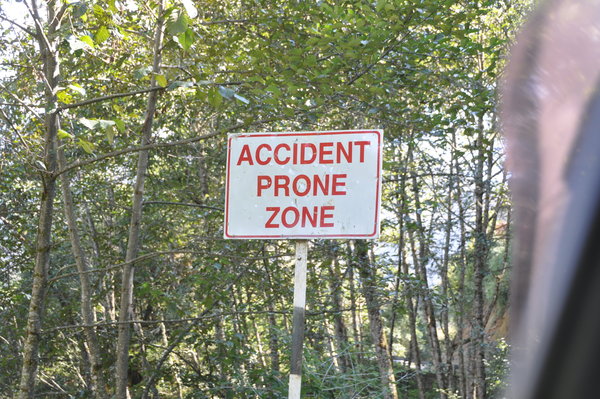 Reasons behind accidents:
As police have listed 15 spots as dangerous sites in Chandigarh, areas that are more prone to accident and they told about the reasons for accidents.
Overspeeding
Human error and negligence for accidents
Red light jumping
Triple riding
Driving without helmets and seat belt that leads to fatal accidents
Accident Prone Areas In Chandigarh:
According to the UT police survey, there are 15 accident prone areas in the city where commuters need to drive with caution. In 2016, around 144 people lost their lives in accidents and in 2015 around 124 people were died and  292 were injured across the city. Police records reveal that in 2016, a total of 25 people lost their lives at accident-prone areas, whereas 57 were injured. In 2015, a total of 15 people were killed at these accident-prone areas. According to the reports mostly two-wheeler riders got killed in these areas. List of black spots of Chandigarh:
Kalagram light point
Poultry Farm Chowk
Sector 45/46/49/50 light point
Airport light point
Hallo Majra light point
Sector 46/47/48/49 light point
Housing Board light point
Transport light point
Shastri Nagar light point
Railway light point
Tribune Chowk
Kalibari Light Point
Sector 38/40 light point
Sector 25/38 light point
Sector 44/45/50/51 light point
No coordination within departments
There is no coordination among different departments of the UT administration to ensure road safety. According to the police, they sent more than 100 proposals to the engineering department and MC of Chandigarh regarding the required changes that can help to lessen the accidents. Police said that there is a requirement of improvement in road infrastructure but no one is serious about the matter and that's the reason that accident cases are increasing.