Any city can be called smart city if it is managing its garbage or waste efficiently or in a smart manner. Proper waste management is must for cleanliness of any city. Chandigarh that is also known as city beautiful, not because of its beautiful architecture, beautiful gardens but also because of its clean roads, residential areas, and clean market area. But now Chandigarh is going to be a smart city. So, city beautiful will manage the garbage in smart manner. According to the proposal of smart city from June month different type of biodegradable and non biodegradable garbage will segregate from homes and then send to the  processing units.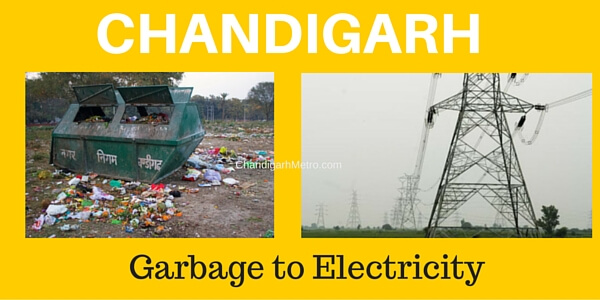 Processing of garbage:
In present situation garbage is taken to the processing units but they use non- biodegradable garbage to process, but dumping most of the part of biodegradable garbage like  all the dry leaves or agriculture to the dumping grounds and methane produces in biodegradable garbage that leads to fire in the dumping grounds.
Now every home in city will get two dustbins and processing of garbage will be done to produce electricity and manure. With the help of this there will be no dumping of garbage in dumping grounds, whole garbage will use to convert into energy.
All homes will be provided with two dustbin of 12 kg both and residents will dump garbage on the bases of dry and wet state of the garbage. Then all the trash will be send to the processing unit directly with the help transportation.In the processing unit, with the help of anaerobic processes, garbage will convert  to the energy and manure. City beautiful will the manage the garbage in smart manner.
Cost for the garbage management proposal:
The total amount decided to spend on this proposal is 3 crore, and for this corporation will get 30% subsidy from ministry of urban development. Under this, residents will be able to buy 120 rupees dustbin in 90 rupees. But if corporation house will pass the 3 crore rupees agenda then residents will get two free dustbins. But it is not decided yet that how residents will get the dustbin free or in 90 rupees.