Sukhna Lake is a popular tourist destination in City Beautiful and Nowadays people are celebrating three-day Ice-cream Festival At Chandigarh's Sukhna Lake. Visitors are enjoying this ice cream treat there and the weather is also cloudy that will help to enjoy. Summers are meant to eat delicious ice creams and people love to lick their favourite flavours in this sweltering weather.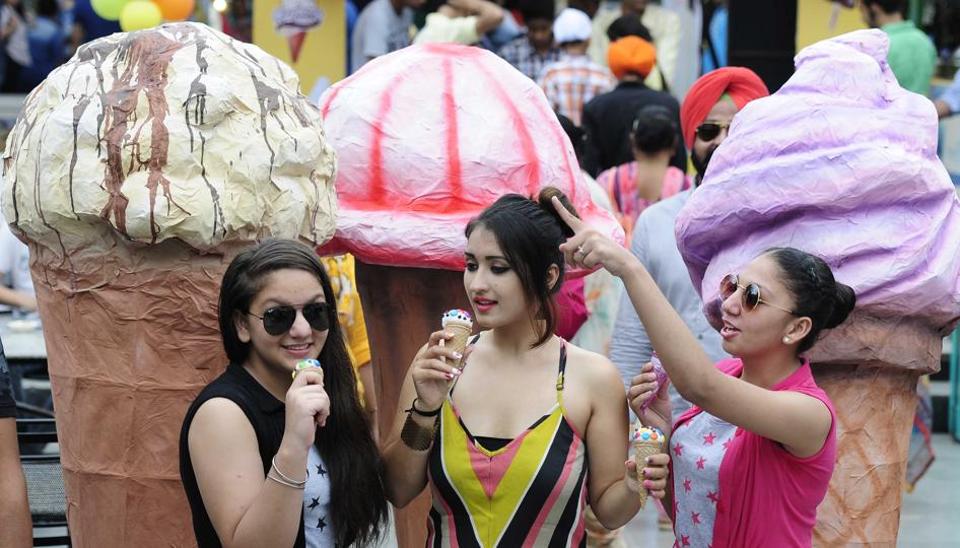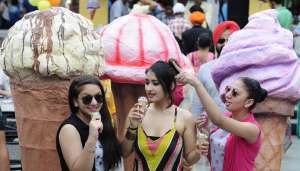 This is the three-day festival and started on Friday. The second edition of the three-day event organised by CITCO. Various International and National ice cream brands are doling out unlimited scoops to attendees during the festival.
Ice-cream Festival At Chandigarh's Sukhna Lake By CITCO:
This Ice-cream Festival is organised by Chandigarh Industrial and Tourism Development Corporation and this is a government arm that promotes tourism in Union Territory (UT). Many visitors that were enjoying Ice-Cream Festival at Sukhna Lake said that CITCO should organise such festival to get a good response.
Such festival is also giving opportunities to ice cream companies and this is the great platform for companies to showcase new flavours. Many health conscious people who do not want to lick lots of calories can have sugar-free ice creams there in the festival.
CITCO avoid promotion of the festival and this was the reason many people got pleasant surprises as the footfall was usual because of weekends. People coming for boating because the weather is also very pleasant and with that, they are enjoying their favourite flavour at their favourite tourist place. Four huge ice-cream cones invited them to white tents put up to sell different brands of ice-cream.
Different Brands Of Ice-Cream In The Festival:
A three-day ice-cream festival, which began on Friday, is on at the popular tourist destination of City Beautiful is serving different national and international brands and these brands are:
Besides Cream Bell,
Mother Dairy,
London Dairy,
Keventers,
Baskin Robbins,
Vadilal,
Vita,
Cafe Coffee Day,
Giani,
Verka
These are the brands which are taking part in the Ice-cream Festival At Chandigarh's Sukhna Lake that concludes on Sunday. Local brands such as Jas & Mey, Welcome Hotel Bella Vista, HF Super and Lahori Kulfi also made their presence felt at the fest. So, today is the last day and people who have not gone there can go today because the weather is also good. Friends go and enjoy a scoop of your favourite ice cream there.