Chandigarhian's be ready to witness the biggest carnival of the year the chandigarh carnival. After 2 years of gap, the carnival is back with various fun activities and musical nights. A mega event that will showcase talents around the country.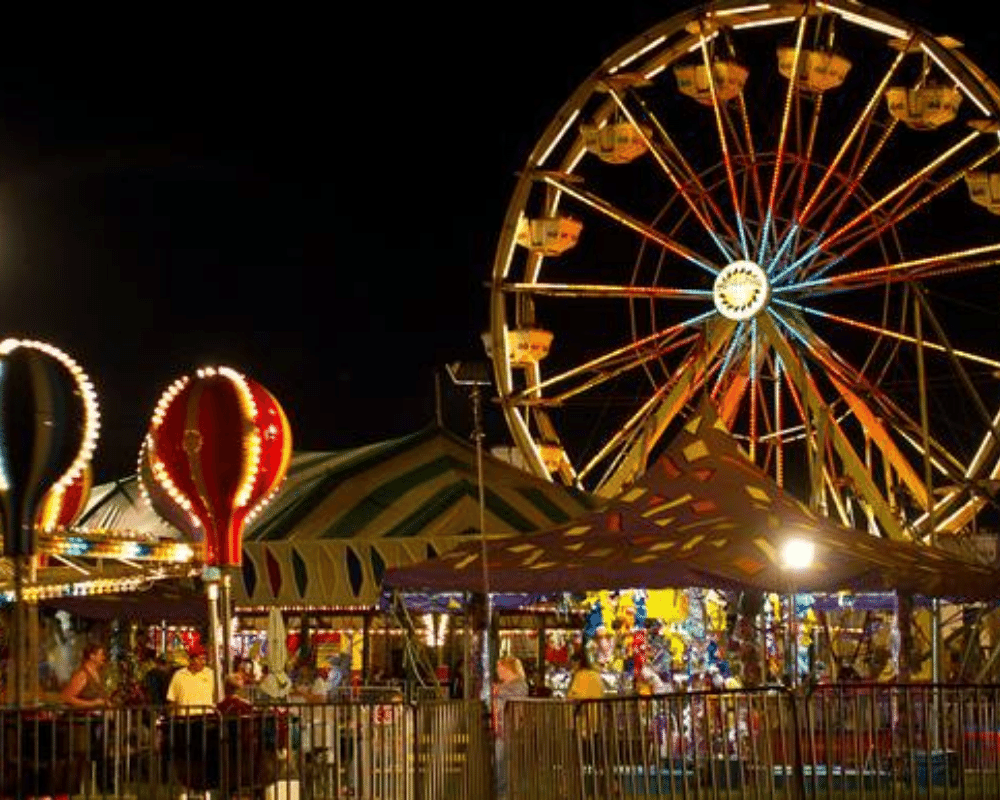 Chandigarh has always been a city with colorful processions which have attracted visitors from all around the world. The city has prompted fresh talents and provided platforms to encourage young generations to expose their talents.
The much-awaited carnival will start on Dec 2-4 in chandigarh at different places. Tie your buckles to join the carnival this December.
Everything You Need to Know About Chandigarh Carnival
Chandigarh Admin organizes a carnival every year to promote and exhibit talents breeding in the city. Due to covid outrage in the past 2 years, the carnival got delayed. The last time people witnessed carnival was in 2019." Apna Shehar Apna Jashan" is the theme for this year's event. Chandigarh Carnival will have some amazing fun rides, cool games & more exciting activities for the public and visitors. There will be food courts, a craft exhibition,s and tattoo stalls for tattoo lovers.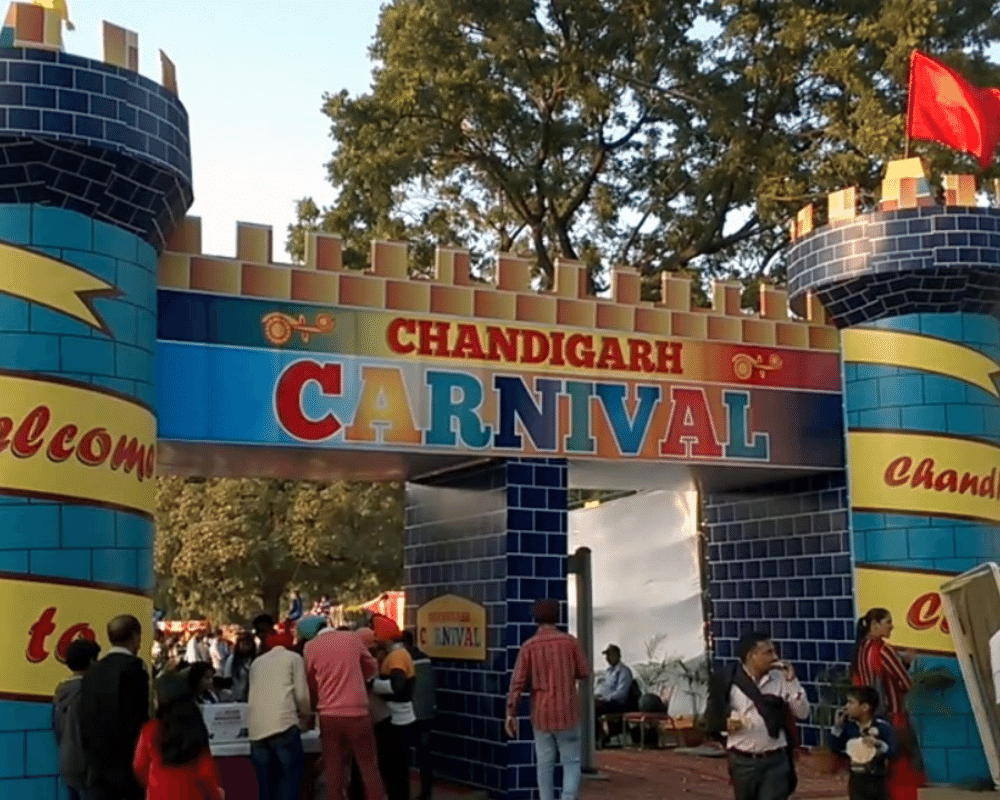 Artists from different cities will be arriving in chandigarh for showcasing their talents which include, Gujarat, Assam, Sikkim, Manipur, Tamil Nadu, Andhra Pradesh, Telangana, Punjab, Haryana, Himachal Pradesh, and more. A golden opportunity for amateur artists to perform live and show their talent to the audience. This carnival will be organized under the aegis of the Department of Tourism, Chandigarh Administration.
The tourism department is setting up parks and is planning for cultural programs including three 'Mega Musical Nites'. The fun part about the carnival is flora and fauna activities will also be organized.
Venue for Chandigarh Carnival 2022 Celebrations
As we all know the carnival is going to start from December 2-4.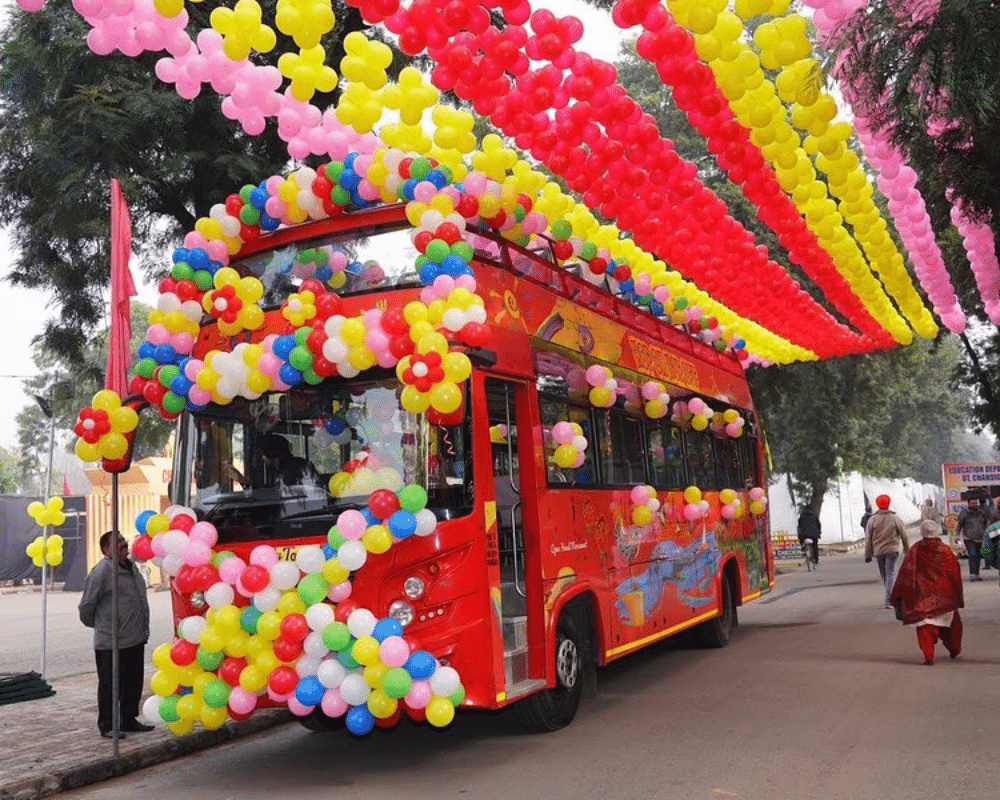 The carnival parade shall be organized starting from Open Ground opposite Museum & Art Gallery, Sector 10, to New Lake, Sector 42, with 75 dholis. We have listed Chandigarh carnival venue with dates.
December 2
A Cultural program will be organized at Open Ground Opposite Museum & Art Gallery, Sector 10.
The inauguration of the chandigarh carnival will commence.
Carnival parade after inauguration by various floats, hop on hop off bus will be held.
75 dholis will be performing from Open Ground to New Lake.
Cultural activities will be performed the whole day.
Artists from different states will perform on the day.
Harjit Harman an artist from Punjab will be giving a folk performance.
At New Lake sector 42, in the evening North Zone Cultural Centre artists will be performing.
December 3
The morning saga will be performed at the Botanical Garden.
Street plays to be performed by artists.
At Open Ground Opposite Museum & Art Gallery, Sector 10, Chandigarh, there will be a Punjabi musical evening in which artists like Jassi Gill and Babbal Rai will be performing LIVE.
Kite exhibition at  New Lake sector 42.
December 4
The morning saga at Sukhna lake will be performed by classical artists.
Bollywood singer Shaan will be performing in the evening.
Cultural performance by NZCC artists of different states in the evening.
Kite competition at New Lake sector 42.
Timings: All events will start at 10:00 am-05:00 pm.
Cost: All the events including Musical nights will be free of cost. For food and entry, charges apply.
This year accidental-prone rides at amusement parks will be missing. For the safety of visitors giant wheel, Columbus boat, break dance, ranger, tower jhulla, and others will not be included in the carnival.
Also, read other articles on ChandigarhBytes.
For more details follow ChandigarhBytes