With winter approaching, the Chandigarh Air Quality index is slipping to 'very poor' category. Chandigarh is breathing air that is worse than Delhi air. According to System of Air Quality and Weather Forecasting And Research (SAFAR), in the past few days city has been witnessing the lowest air quality index. Bursting of crackers, fall in temperature, and weather conditions may be reasons for poor quality, experts.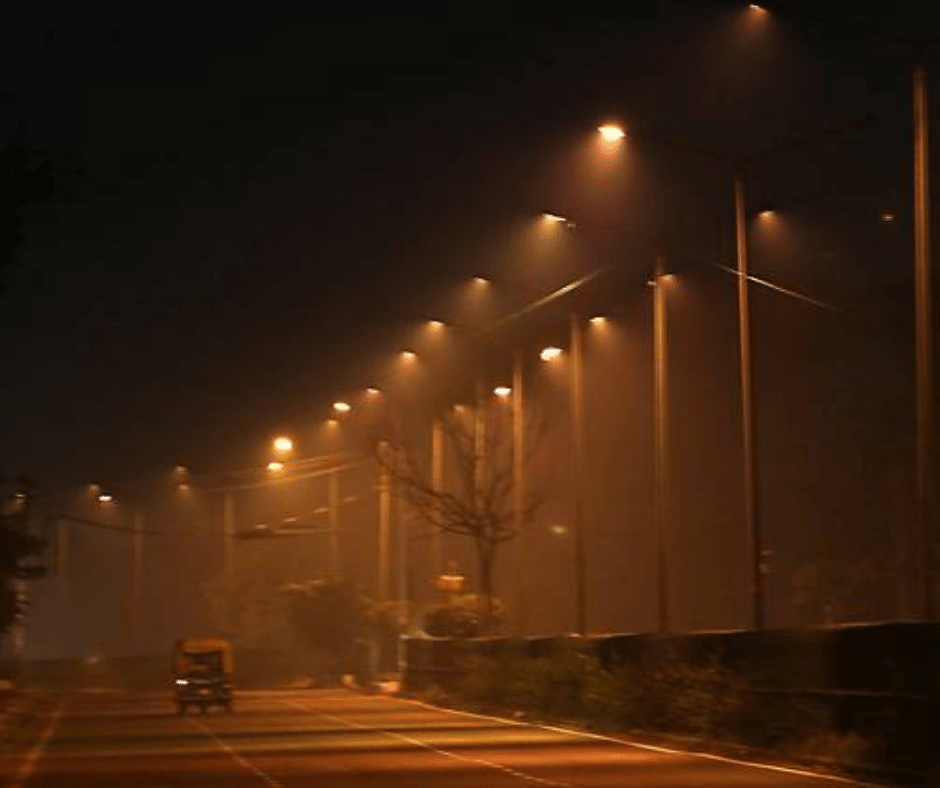 The air quality index has crossed the 340 mark in different parts of the city.
Chandigarh Air Quality Index
AQI in different sectors was reported relatively poor causing serious health issues for the Chandigarh residents.
According to Central Pollution Control Board (CPCB), in sector-25, AQI reached 310, in sector-22, with AQI 313, and while at 345 in sector-53. UT Administration has been monitoring the reasons behind poor air quality. As Chandigarh air quality is dipping people will be facing respiratory illness on prolonged exposure.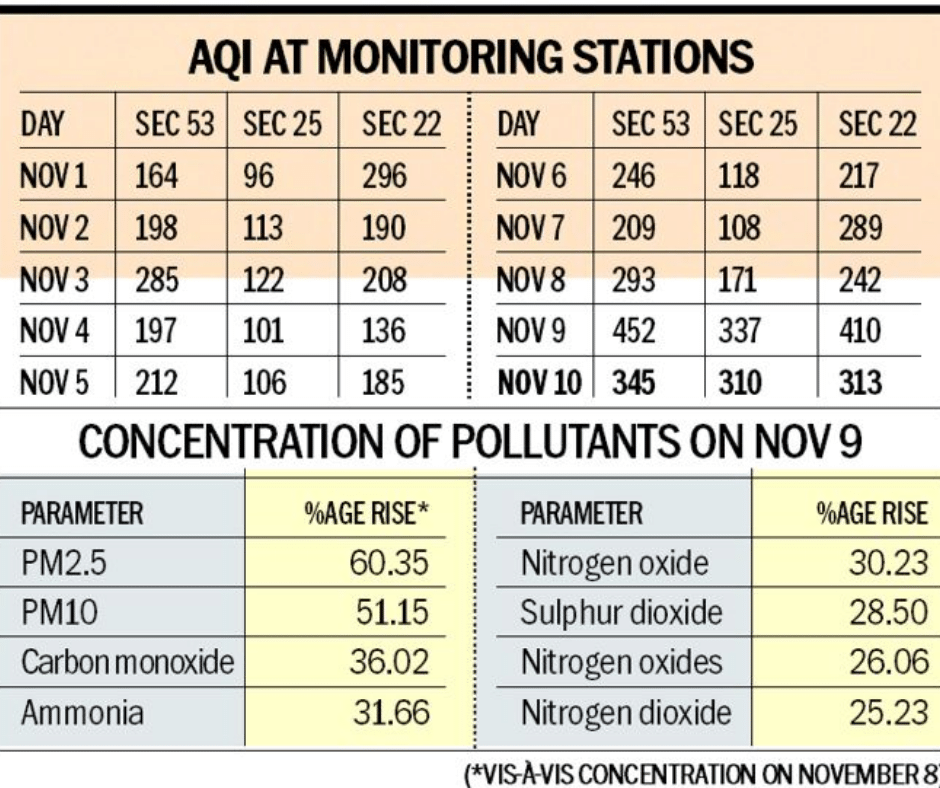 Central Pollution Control Board stated that stubble burning in neighboring states, higher relative humidity, and poor sunlight could be reasons for changing the air quality index. The atmospheric conditions increase fog and cause smog which adds up to low visibility.
Earlier, this month air quality has seen major changes from going to moderate dropping to poor quality. As the temperature will drop Chandigarh air quality index will drop causing more problems for the people.
Not just Chandigarh even the neighboring states are also facing air pollution resulting in low air quality index.
Low Visibility
Particulate matter (PM) pollution impacts the environment by decreasing visibility. 2.5 (PM) was recorded due to heavy pollutant particles. The visibility rate was found lower than 2 Km in Chandigarh.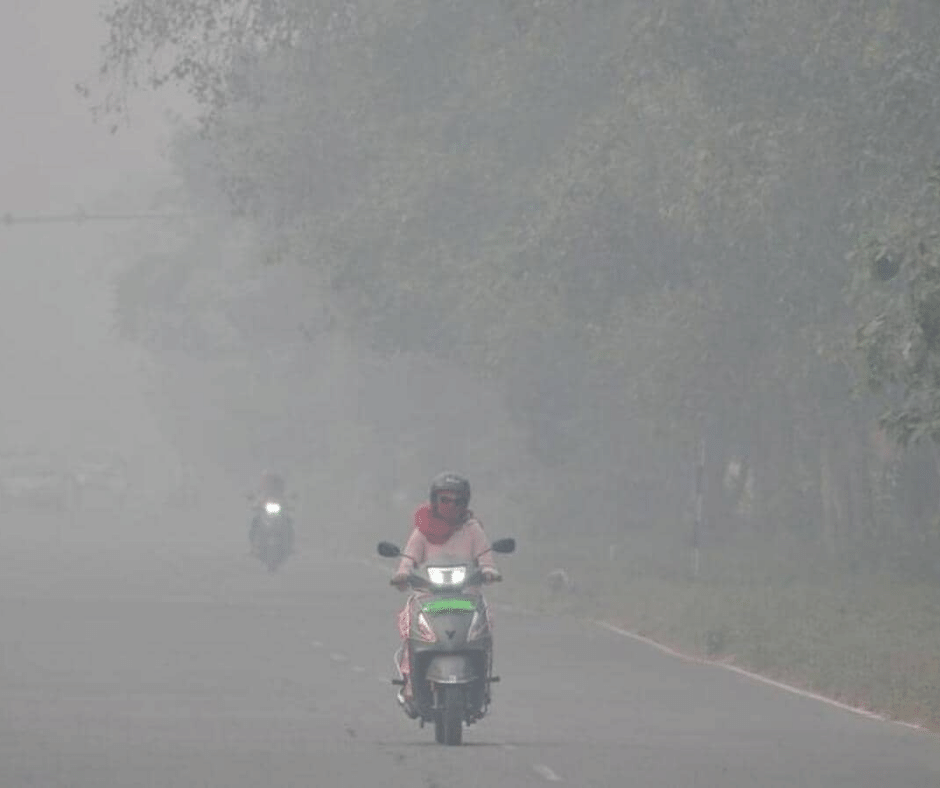 4000-5000 meters of visibility was recorded at the beginning of the year. With low particulate matter(PM) people are prone to respiratory diseases and other related health issues. Residents are urged to spend less time outside to avoid health concerns.
Health Issues Caused due to Drop in Air Quality
Increase in risk of heart and respiratory diseases.
Chances of lung cancer are likely to increase.
Breathing polluted air can increase cases of Asthma.
Pregnant women should avoid going out as they are more prone to respiratory diseases.
Many residents of the city have been complaining about respiratory illness, difficulty in breathing, and many more.
In the coming days, air pollution is likely to increase, causing serious health concerns. Since Diwali, Chandigarh has witnessed changes in the air quality index. UT Administration has been taking important measures to overcome this problem. They are monitoring the major causes of changing Chandigarh Air Quality ratios.
Also read: ACL Surgery: Everything You Need To Know