The news of Baba Ramdev restaurant in the Chandigarh had spread like a fire in the jungle and everyone was making their speculations that Baba Ramdev who is the owner of FMCG company, Patanjali Ayurved Limited has also entered the restaurant business. But Patanjali Ayurveda limited has not confirmed this and they said that they don't own this. Chandigarh bytes also wrote about this news but now we want to clear you all that this was not at all related to Baba Ramdev, the Yoga Guru.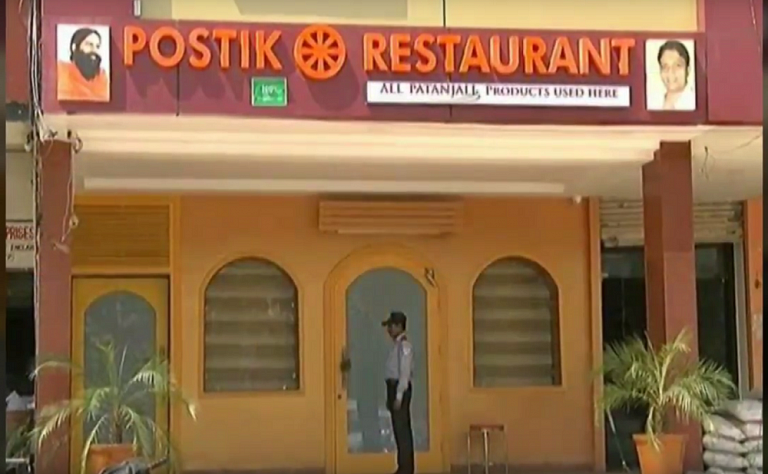 Postik is not a Patanjali restaurant:
Postik restaurant in Hotel Indiano, Zirakpur, Chandigarh is not related to Patanjali but there were many rumors about this that Baba Ramdev owned this. But now it is clear after confirming it from Patanjali Ayurveda limited. The owner of Postik restaurant is Colonel (Retd) Alok Sharma and he also confirmed that it is his restaurant and not owned by Baba Ramdev. He also added that they are only using Patanjali's products. People got confused because of their décor because they are using Baba Ramdev photos.
About Postik Restaurant:
Postik restaurant is the pure vegetarian restaurant and it can elate baba Ramdev's follower that it is decorated in the way that can add a tinge of patriotism to the delicacies and everyone who love to have vegetarian food can enjoy their meal here. This food outlet is serving unique dishes like Honey-Chilli-Potato, Karela Kababs, Lauki Ka Kabab, Tandoori Karela, Ajwain Panee KaTikka and Lauki Ka Halwa, Karela Kabab and Lauki Halwa. These all dishes will surely attract those people who love vegetarian food.