There are not a lot of quiet places to eat in Chandigarh. With the advent of live music bands, DJs etc, silence is something I crave at times. So my quest for the same led me to Virgin Courtyard Chandigarh.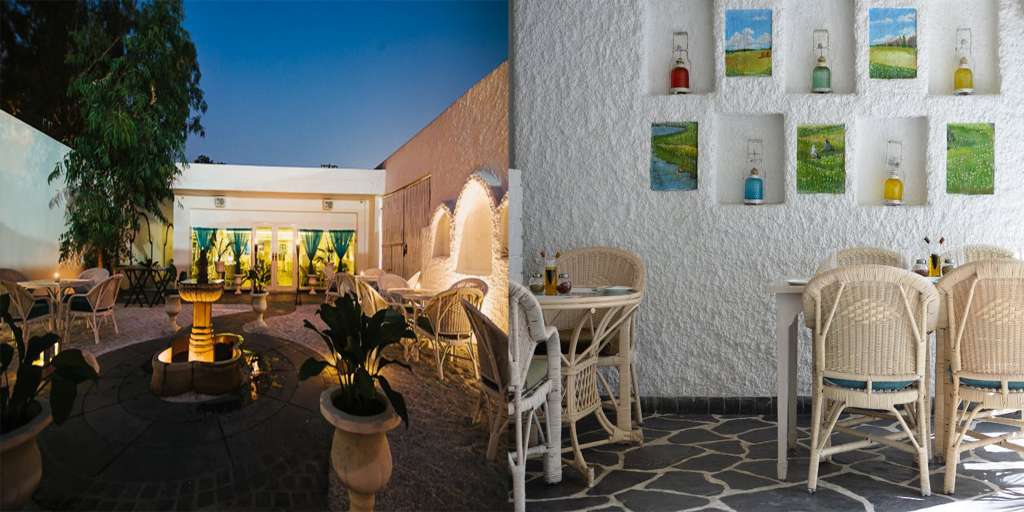 Located on the back side of Sector-7, you may find it difficult to zero in on. But once you do, it is all worth it. It is dusk and there are so many candles and fire lamps outside. Further, the entrance has stone steps with water running beneath and by this time, you are already in love with this place.
You can sit inside or in the courtyard but when you have the latter option, why would you sit inside?! The courtyard is calm with a handful of tables, a small gushing fountain and loads of candles to set the mood for the evening. The fact that the place is so silent soothes one's, soul.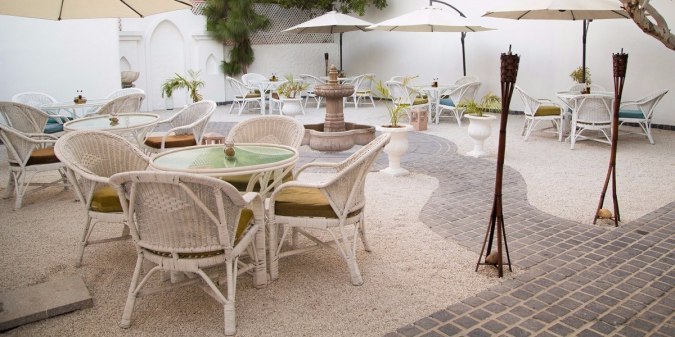 What we ordered at Virgin Courtyard Chandigarh:
Since we weren't very hungry, we first ordered a tomato consomme soup with vegetables. I should mention here that there is not a lot of variety of soups for vegetarians. There are two variations of tomato soups and a double mushroom soup. So there is not a lot of choices while ordering. While we were waiting, we were served focaccia bread with tomato salsa (which was in the house). I loved the bread and the salsa, even though the salsa was a bit too cold for my liking. But it is a nice treat, nevertheless.
Soon after our soups arrived. First impressions- they look lovely. The taste is exactly what you expect from a consomme but sadly, our Indian taste buds are hardly accustomed to it. So if you tend to stick with tastes that you know, this is not for you.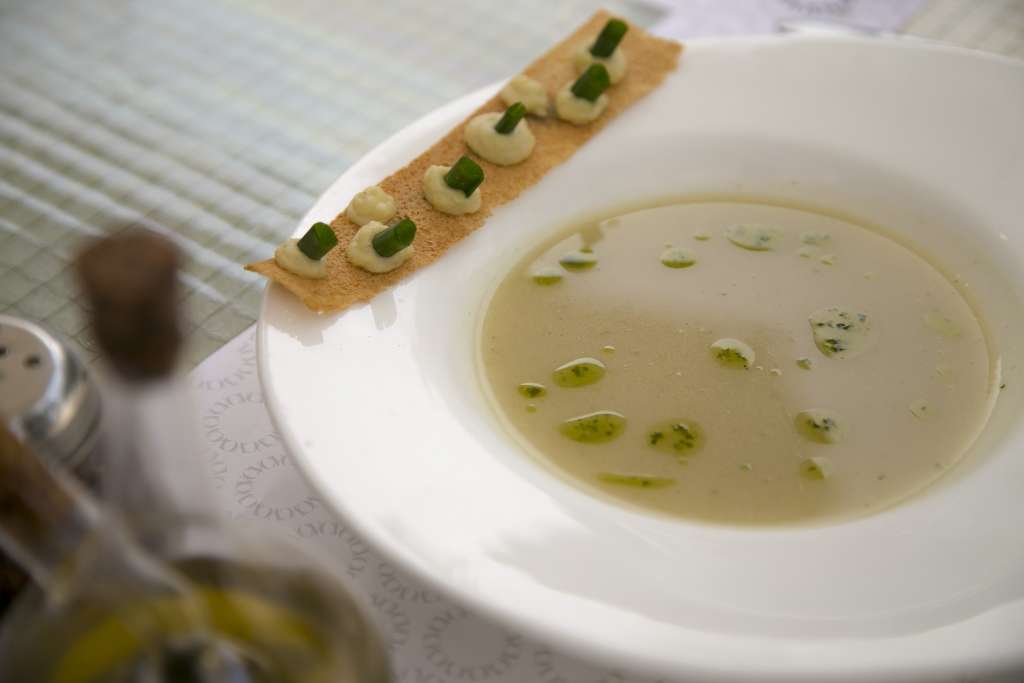 Next, we ordered arancini. These are small crispy balls stuffed with cheese and rice that get your taste buds salivating. They are served with extremely delicious dips, chutneys and salads that you feel like having more.
By the time it is time to leave, it is pitch dark and as I look up into the sky, there are a plethora of stars and I do not feel like leaving. Maybe, this is the charm of the place.
Verdict:
If you are not into trying something new, this is not the place for you. But if you love to experiment, this place should be on the top of your list. Do visit it, especially for the ambience of the place and the courteous staff!
Price points:
Around Rs 700 for two for a two-course meal including taxes.