Staying Fashionable in winters can sometimes prove to be an intimidating challenge. We all aim to stay fashionable inside the warm office with radiators on and outside with chilly winter weather. Sweaters aren't the only essential that will keep you warm. You need more elements like scarves, caps, sunglasses, etc.
Putting up an outfit for a day out in winter requires strategic planning. The dilemma behind what to layer and what not to is never-ending. There exist people who ain't fashion bloggers and hence don't know how to style one jacket in 7-different ways.
I am might a part of that herd. What seems easy for me is to buy a new collection every season and donate the old ones to the needy.
Yay! Yay! We all 20-somethings tend to be broke all the time (me as well). So here is a list of my go-to Budget Shopping Places in Chandigarh for Winter clothes, which will keep up your fashion game to the point as well.
1) Shastri Market, Sector 22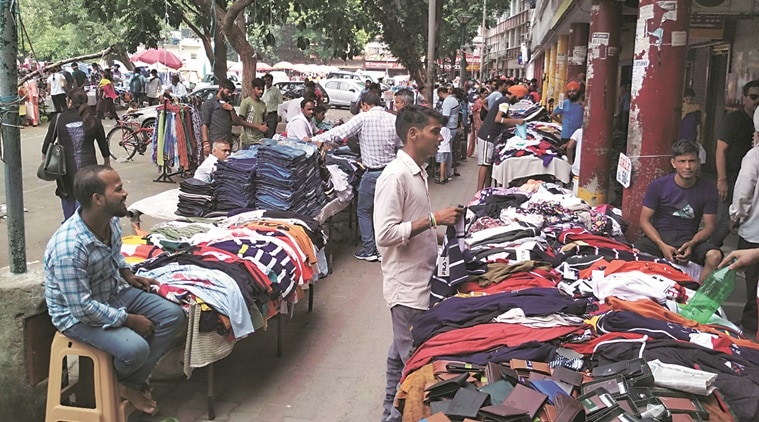 This name comes to mind of every chandigarhian in a microsecond. Shastri Market in Chandigarh's own Sarojini. The market is known for both Thela vendors and retail shops. The variety you get here doesn't cease at all.
You can watch people buzzing in and out all day long. You can easily get cool women's winter cardigans for as low as 150 bucks and men's winter range varies from 350-700 depending upon what kind of garment you are choosing to buy.
Shastri market is not only known for clothes but accessories, bags, belts, footwear, cutesy mobile covers, and many many more things.
Address: Shastri Market, near old Kiran cinema, sector 22 Chandigarh
2) Patel Market, Sector-15

This is the market where you will spot the coolest of fashion trends among the college kids and the youngsters. This market is informally known as the Student Hub of Chandigarh. If your sole aim is to look glam and ramp ready in street style fashion, this is the place to be.
You get the best of styles in fashion, footwear, and more.
You can find a great collection of stylish woolen caps for as low as 100 bucks only!
Address: Patel Market, Sector 15 Chandigarh
3) Palika Bazar and Sadar Bazar, Sector-19

Palika Bazar is a market in sector 19 known for its affordable collection of winter clothes from retail shops. Although, little bargaining skills can always come in handy.
Sadar Bazar is in sector 19 as well. This market is the ultimate cheapest market for thrift shopping. If you are lucky, you can find clothes of brands like H&M, Forever 21, and more in the Heaps of Street Stall vendors. Sadar Bazaar gives tough competition to the Shastri market of sector 22.
Pro tip- If you spent a day shopping there, don't forget to try Bhature Chole from Matru Tikki Wala- MTW's franchise.
Address: Palika Bazar Opposite Church Sector 19 Chandigarh
Sadar Bazar Near sector 19-27 Lights, Sector 19c Chandigarh
4) Sector -17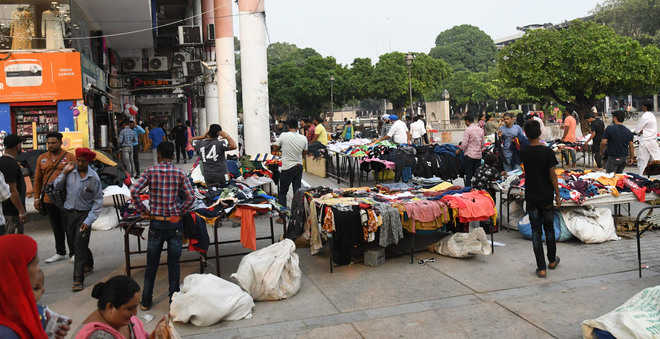 Colorful woolen clothes call you out as soon as you enter sector 17 shopping plaza. Here you always have an option to choose whether to enter the fancy-schmancy store to buy clothes or to stick to the shopping stall vendors outside.
You can shop for cozy and high quality, fashionable winter wears, Hoodies, Coats, and more.
Address: Near Neelam Theatre, Sector 17 Chandigarh
5) Tibetan Market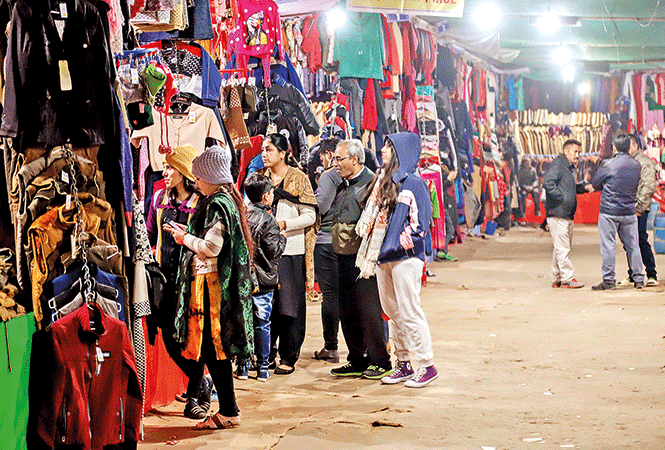 This market is set up exclusively in winters wherein vendors from Tibet come here to sell their high-quality, handwoven winter goods. Tibetan Market in Tricity is usually set up in three locations.
The markets mostly have traditional woolen cloths with superior quality to which you would really don't mind paying even without any discount.
Locations are usually are Sector -17 Ground, backside Neelam theatre; Phase 7 Mohali and Ground near Housing board chowk Manimajra