MTV Bollyland is in its third edition. After a gig at Kolkata, MTV Bollyland took place in Chandigarh on Saturday.
The event conceptualised by Viacom 18 is a cross between Bollywood and the famous music festival- Tomorrowland. The event aims to bring together the top performers of the country along with famous DJs to create a new genre of music called BDM (Bollywood+EDM).
On Saturday, this is exactly what the city witnessed.
The gates to the MTV Bollyland event in Sector-34 opens at 7 pm and a see of people rush in. Opening for the star lineup, CJ and Weed perform their renditions of various English artists including Adele. Also hosting the event are RJs from Radio Mirchi.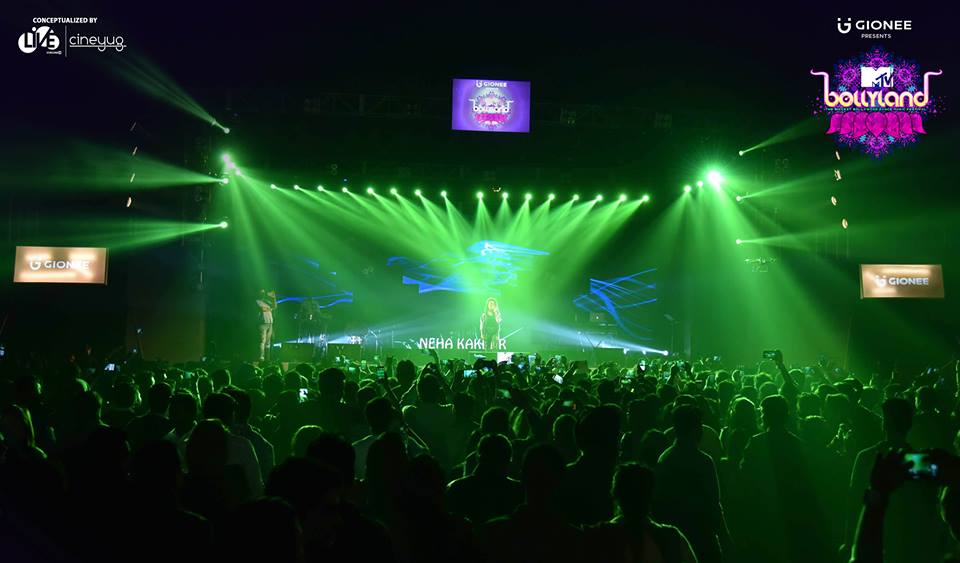 But it is the appearance of famous rapper Raftaar that drives the crowd crazy. Then there is no looking back. Belting his famous tracks one after the other, the crowd joins in. But the highlight of his performance is when he gets down from the stage to interact with the audience.
Later, famous Bollywood singer Kanika Kapoor takes the stage and gets the crowd singing to her tunes. But this is not all. The party is just getting started and giving an EDM tadka to the event is a performance by DJ NYK whose foot tapping remixes of Bollywood numbers gets everyone on their feet.
What follows next is a jugalbandi between Raftaar and DJ NYK. With the former singing to the music of the latter, the atmosphere in the concert is beyond words. Soon after, Kanika joins in too and her rendition of Baby Doll leaves the audience wanting for more.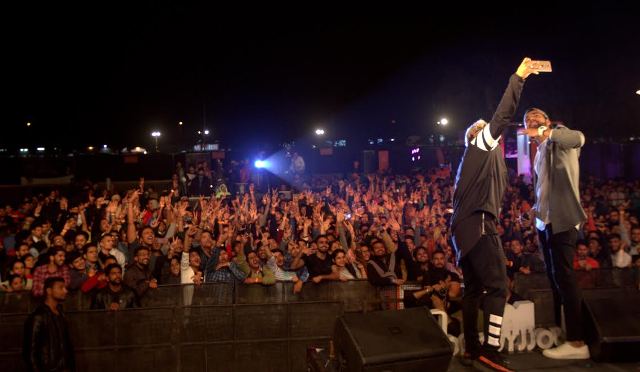 But this is not the end, the king of Bollywood remixes DJ Kiran makes an entry on stage and drives the listeners wild! Everybody is dancing their hearts away.
And if you think this is all that happened at the event, then you are wrong. Because after a party ends, there is an after party!
Hypnotic Club hosted MTV Bollyland's afterparty where the audience partied away the night with the star performers of the event!