Chandigarh's sector 17 is popularly known as the entertainment hub and it is the ultimate destination for party people and shop addicts. For years it has been a favorite destination for all people including residents and tourists for spending holidays.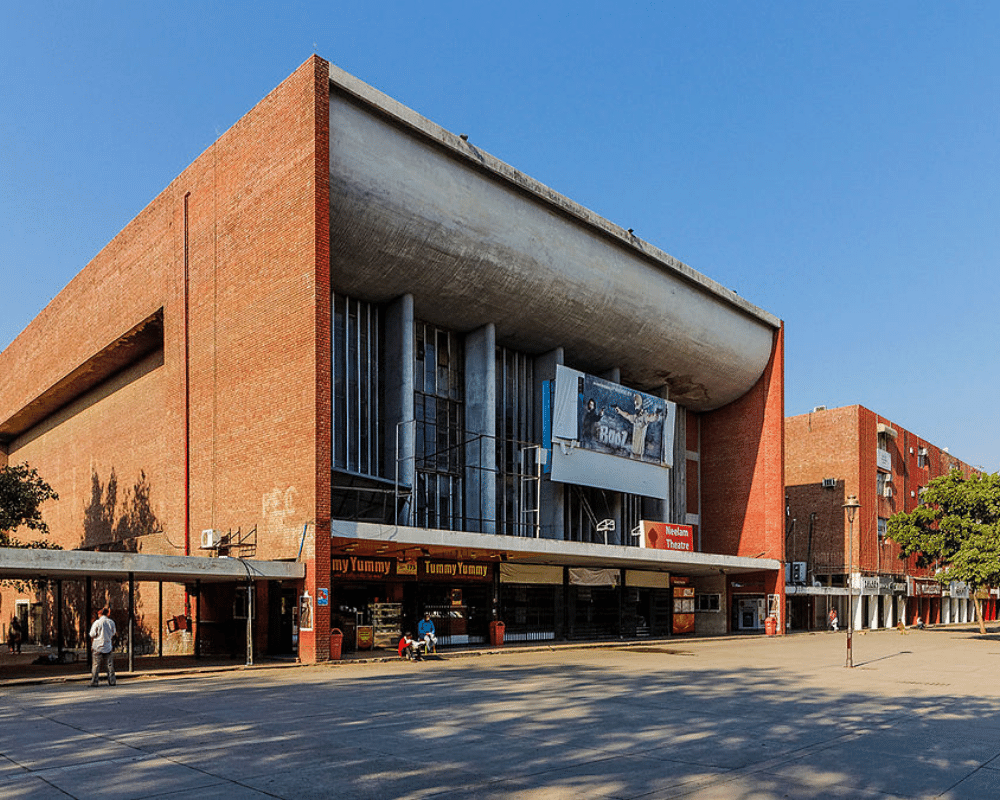 But in recent times sector 17 chandigarh has lost its charm due to many underlying factors. So to preserve its charm and to make sector 17 chandigarh revive, the Chandigarh administration has been working on a revitalization plan.
From big brands stores to international outlets you can find everything here. From famous jewllery to handcrafted items you all get here. A musical fountain show is also a thing that makes this sector more attractive.
Be it youngsters or adults this sector have something or the other to enjoy.
5 Reasons to visit sector 17 Chandigarh
Handcraft and home decor items
This place is perfect for shopping for home decor items. If you are thinking to buy home decor items then this sector has all of it. From wall items to soft cushions, you name it they have it all.
Amazing eateries and food chains
If you're a foodie then sector 17 is the right place for you. This place has street foods to amazing restaurants. Starting from coffee houses to Nik baker's they have it all. Try out some amazing food and cuisines of Chandigarh here.
Best Jewllery spots
If you love wearing ethnic wear and love to pair it with oxidized jewllery then do visit this palace at once. From jhumkas to statement jewllery everything is available here. There are small stalls to big jewllery showrooms in this sector. You can find embroidered bags and clutches here.
Affordable Jhuttis
Ethnic wear is incomplete without jhuttis. This place has amazing jhuttis stores and stalls from where you can buy them. Starting from expensive to affordable jhuttis you can find them here. They have leather jhuttis to embroidered jhuttis, depending on your taste.
Great place to shop phulkari dupattas
Punjab is known for its vibrant colors and clothes. One of them is phulkari dupattas. Sector 17 has some beautiful phulkari dupattas that will make you fall in love with Punjab culture.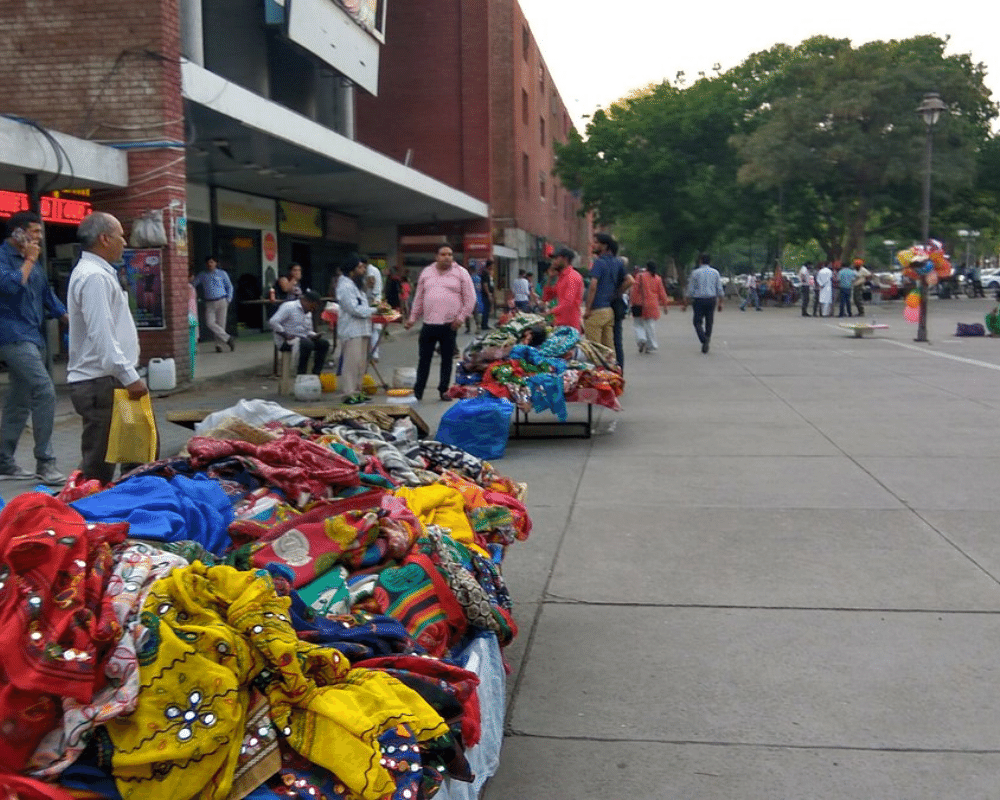 But due to changing trends and lifestyles, this sector has been facing a downfall. There are many reasons for this to happen. So Chandigarh Administration has taken a few steps to revive this sector.
Here are a few things that sector 17 will have :
To give sector 17 chandigarh a new look, the Chandigarh administration has been planning a few things for the sector. The main motive is to attract more tourists and bring back the lost charm of the sector.
In march 14, the Finance and contract committee (F&CC) meeting was held in order to revive sector 17 Chandigarh.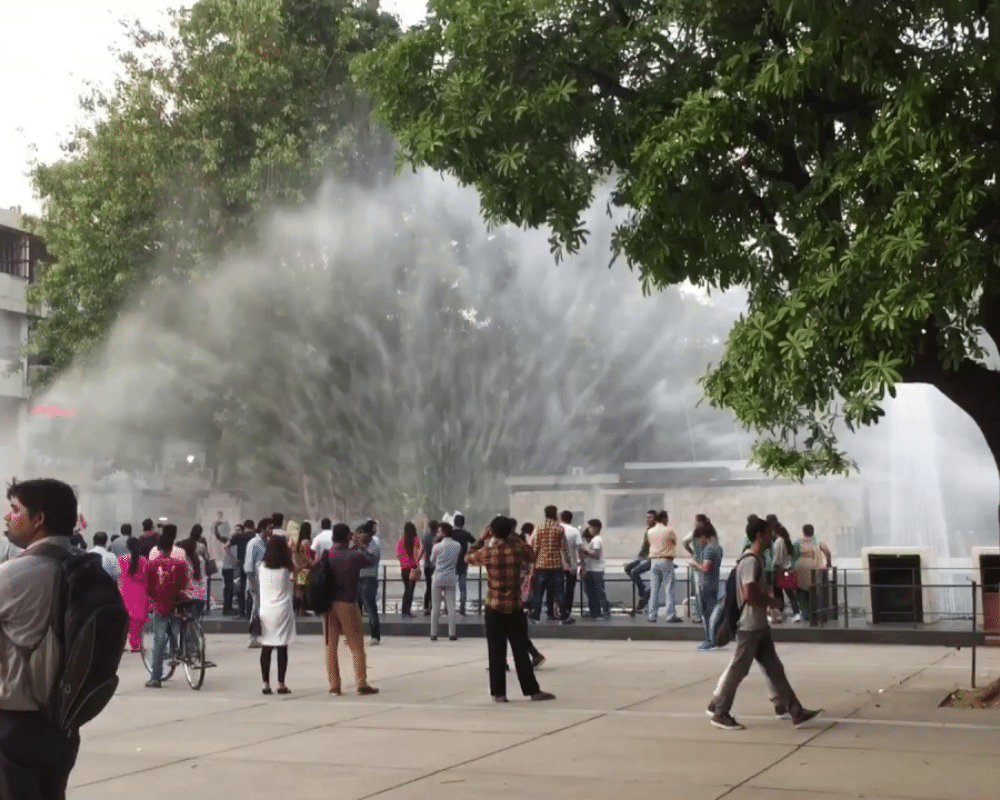 Every day during evening hours musical fountains and laser shows attract more tourists and residents. The government has organized musical nights which will give opportunities to fresh talents and will attract a large crowd. Two more fountains are to be installed by the engineering department of the administration. These fountains will gather more people and will capture the old tone of the sector. It will be made closer to the old fountain.
Sector 17 chandigarh to hosts some tech events, carnivals, fairs, fashion shows to different talent shows. This will create a live interaction with the public. People will visit more often when these types of shows will be hosted.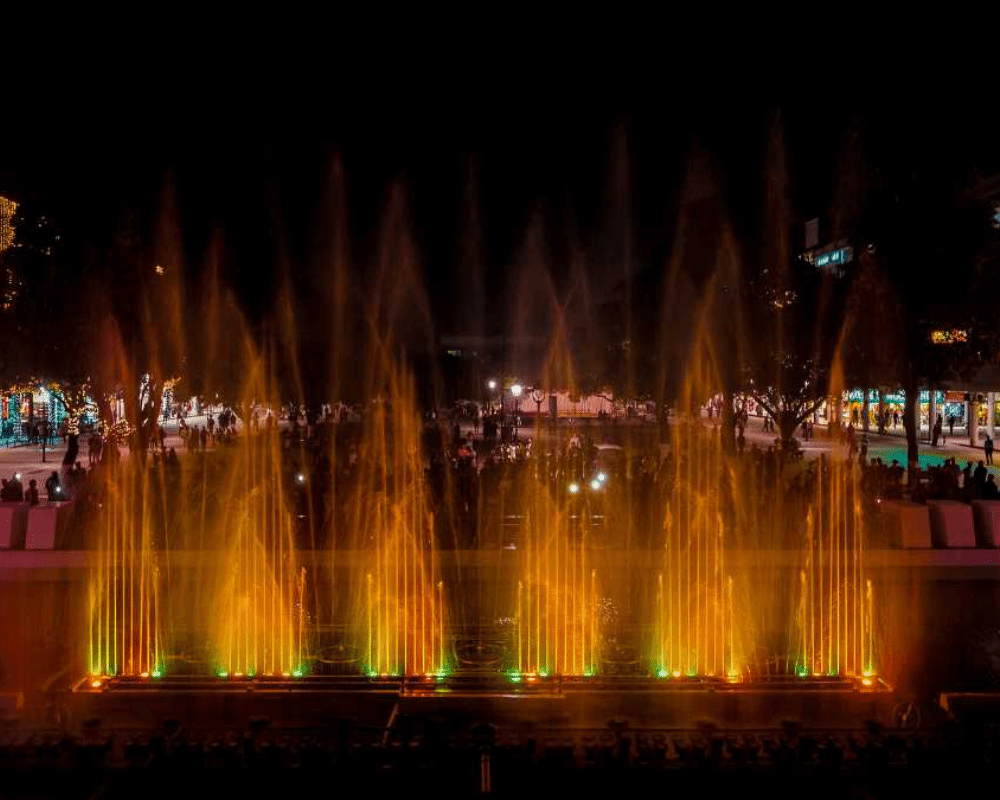 To entertain tourists sector 17 will be planning events on weekends during the evening. In the coming time, live shows such as singers and plays will be held to attract a large crowd.
The city map of Chandigarh sector 17 has been a new tourist attraction. People can spot various sectors which help tourists allocate different places in Chandigarh. The city map will have different illuminating lights to make it more attractive.
Sector 17 also has multi-level parking that helped visitors a lot.
Wrapping Thoughts
If you are in Chandigarh and don't care what the weather is, your trip isn't complete until you have visited the hub of shopping in the city, Chandigarh Sector 17 market. This place has always been a vibe for people living in Chandigarh. This sector is surrounded by many tourist spots such as rose gardens and museums.
So what are you waiting for? Go and explore Chandigarh and its sectors.
Also read : Top 10 Immigration Consultants