The Rotaract Club of Chandigarh is always up with something amazing in the city. Rotaract Club is organizing the first time ever in Chandigarh a Bhangra cum Fitness Workshop- JASHAN 2017. This time, they are organizing a Bhangra Workshop by Micky Singh. 
JASHAN 2017 – Bhangra Workshop Details
Rotaract Club of Chandigarh organizes such events in the city for a cause and this time, Jashan 2017 a grand event is being organized to raise funds for setting a library in memory of Late. Manisha Bansal who died in a car accident in October 2017.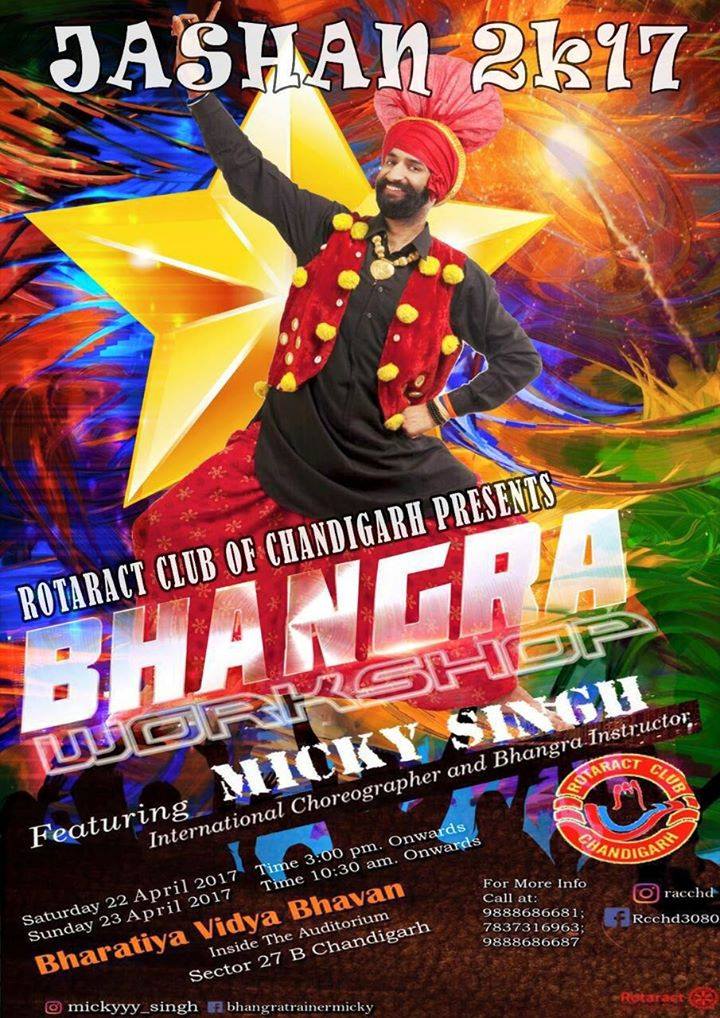 It is a two-day workshop coming this weekend, each day will comprise of 3 slots. This workshop is open to everyone who indirectly wants to contribute to the society and have fun in turn. The money that'll be collected shall be deposited for buying books and maintaining the library at a Government School in Nayagaon.
Dates: 22-23 April 2017
Timings :- 22 April 2017- Saturday- 3:00 PM- 7:00PM
              :- 23 April 2017- Sunday- 10:30 AM- 5:00PM
Venue:  Auditorium of Bharatiya Vidya Bhavan, Sector-27, Chandigarh.
Passes:  1-day pass- Rs 200/-
            : 2-day pass- Rs 350/-
For More information Contact: 9888686681, 7837316963
Micky Singh – A Law Graduate & Bhangra Passionate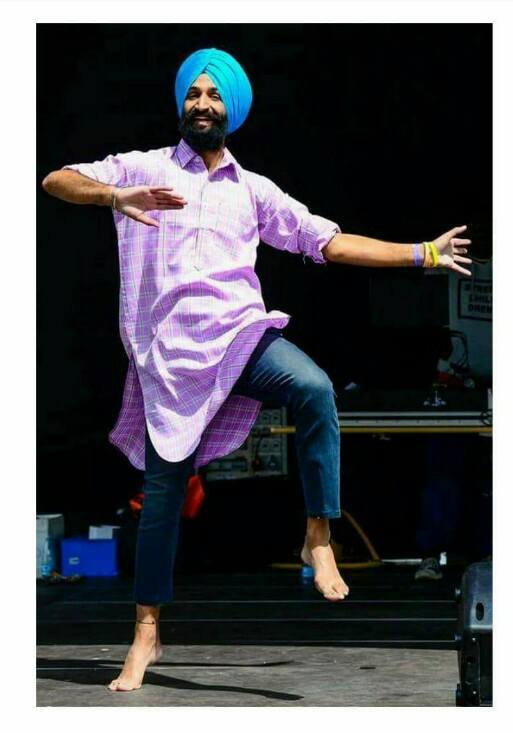 A law graduate with Bhangra skills and passion towards it. Micky Singh is an International Bhangra Instructor and Choreographer. He also possesses acting skills in him. Some of his Bhangra videos have been shared by famous Punjabi comedians like Rupan Bal and singers like Diljit Dosanjh.
Has anybody ever thought of it, that Bhangra could work for a cause? But these Rotaractors can always think out of the box, make it create wonders from it. So guys don't sit back its time to enjoy your weekend with MICKY SINGH with an additional benefit of donating for a social cause. So, what are you waiting for, Get set to rock this Bhangra workshop with your Bhangra moves. All the Rotaractors are ready, are you Ready!!
#Bhangra#Bhangra#Bhangra#
Related links:
https://www.facebook.com/Rcchd3080/