Slow growing, medium sized deciduous "dhak" tree is the official flower of Chandigarh. It has three leaflets and to remember this tree just look at its leaves- "Dhak ke teen Paat". Chandigarh's state flower is finally going to gets its due in the city. This beautiful tree is also known as Palash and its number in city beautiful is declining. This is the reason that the municipal corporation(MC) is planning to plant 150-200 saplings of dhak tree in this financial year.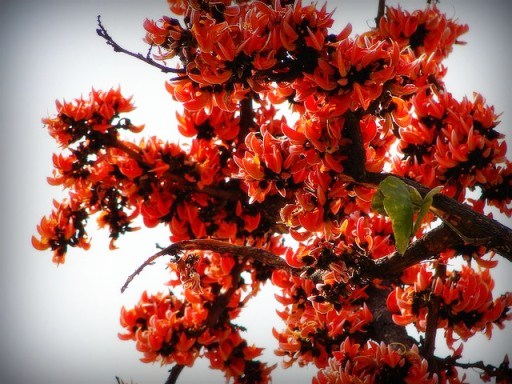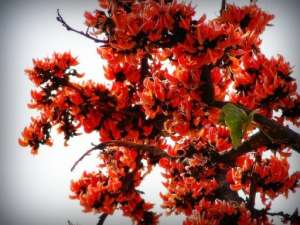 Why MC Is Planning To Plant More Dhak In City:
This beautiful Palash tree is considered as the native to the city but after that, it is rarely able to see here. Dhak plant is very beautiful and also increase the beauty of the area in which it grows. According to sources in the Chandigarh forest and wildlife department, Palash has declared the state flower of Chandigarh in 2009. But it had not been getting its due in recent past. This is the matter of concern that's the reason UT Administration has some plans and their focus is on this tree this financial year because this tree can help to the beautification of the city. UT Administration has decided to plant around 150-200 Palash in different areas of the city. According to the Krishanpal Singh, an executive engineer of the MC's horticulture wing they will make their full efforts to increase the number of this tree in the city as it is the state flower of the Chandigarh and also can enhance its beauty.
Decided Places For The Plantation Of Dhak:
In 2009 Beautiful Dhak is declared as the Stae flower of city beautiful but its number is very less in the city. To increase, its number Administration is taking a step to plant it in some places of Chandigarh. As areas lining main roads and boulevards have already covered with the green cover and also MC has some reasons because of that Dhak tree can not be planted near the areas lining main roads. It has the weak trunk and it tilts to one side because of the weight of its flowers so it can not be planted near the road. So, MC that controls around 1,809 neighborhood parks, 100 green belts and roads within sectors is planning to plant Palash trees in green belts and neighborhood parks only.
Trees and flowers are nature's best gifts that can enhance the beauty of any place. UT Administration is taking a good step to plant more Dhak in Chandigarh.