This season, Cricket fans can't feel the thrill of cheering for their favorite teams from inside the stadium because of the great 2020 Coronavirus Crisis. The Indian premier league has moved from India to Dubai. Even in Dubai, stadiums will be deserted as no spectators are being allowed there as well. The IPL crew is forced to use pre-recorded cheers for this season. As much as the players are missing the fans, the fans are also dying to be part of the cricket rush. The only option left is to watch the IPL 2020 is on screens.
Although, the screens could be anywhere from the four walls of the living room to in between the loud cheers of the pubs and bars. Experience the feel of watching the match inside the Stadium along with some delicious food and chilled beer.
Head to these places that are hosting IPL 2020 screenings in Chandigarh
1. The Lalit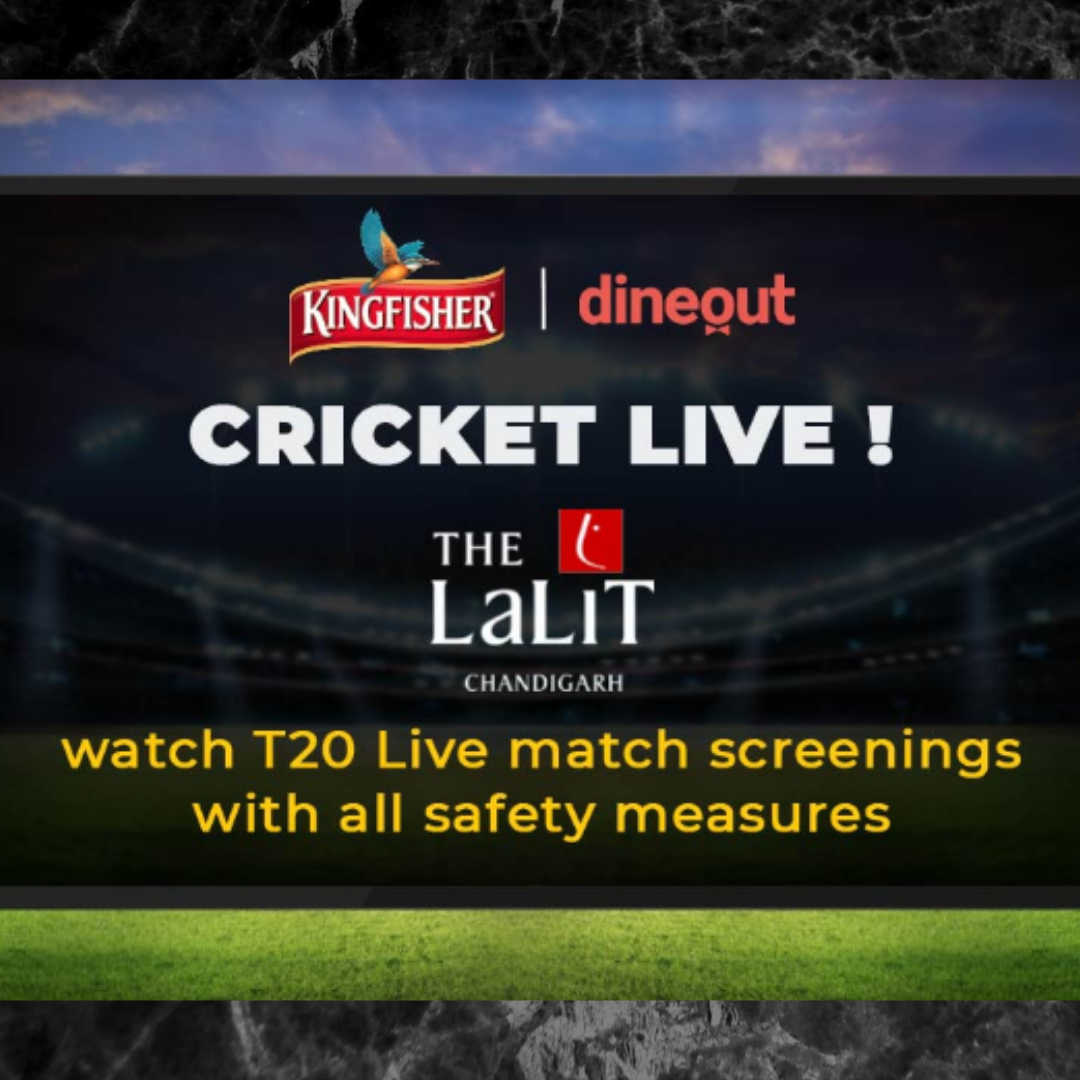 Get the premium live cricket experience with your family and friends at The Lalit.
Where: Kitty Su, The Lalit, Rajiv Gandhi IT Park, Near DLF Commercial Complex, Chandigarh.
Price: Cover charge of 499 will be collected at the venue- reedeemable against food and beverages.
Contact:  0172 300 7777
2. The Reef sector 7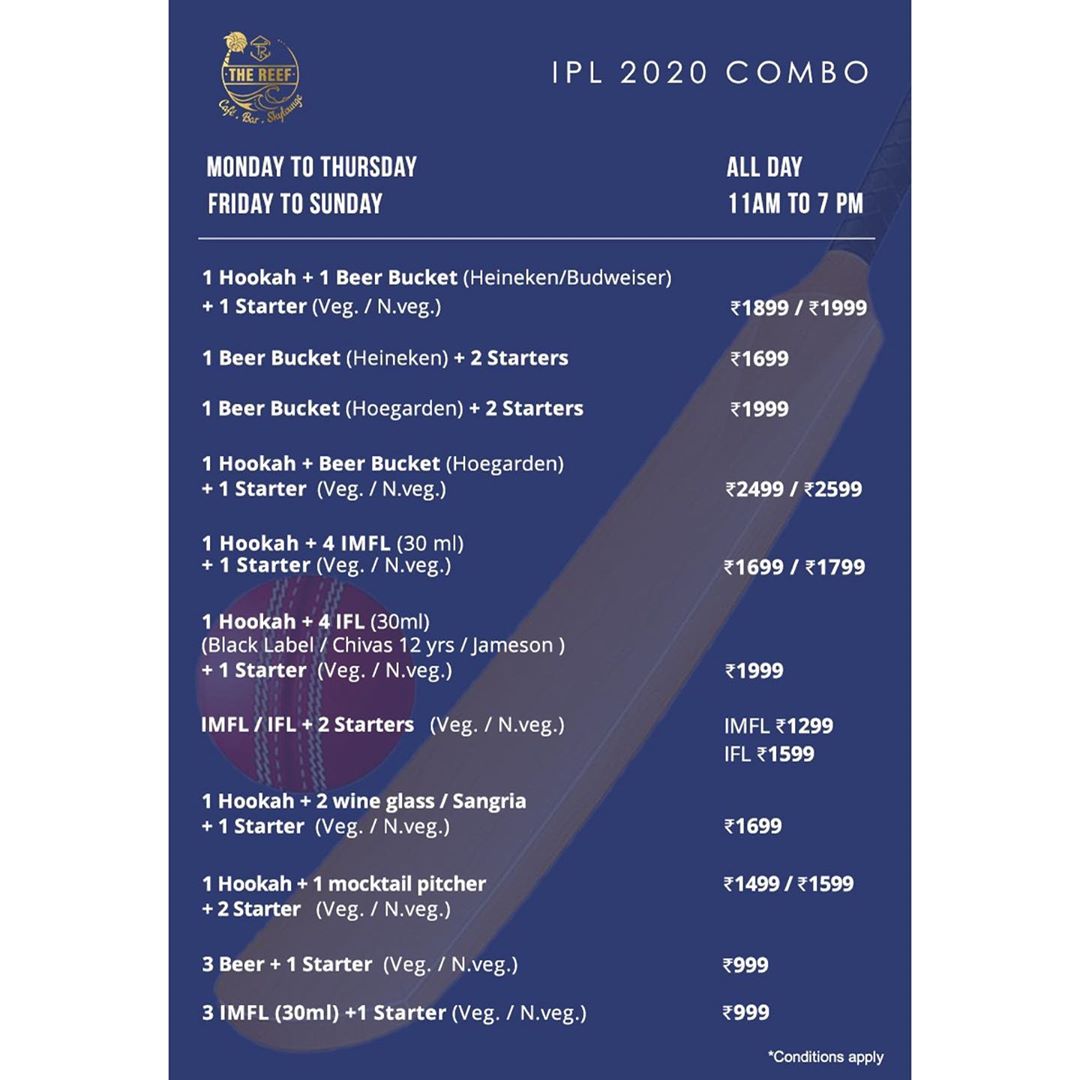 Where: SCO 40 Sector 7-C, Sector 7 Backside, Madhya Marg, Chandigarh, 160019
Price: 1200/- approx
Contact: 9804262000
3. The Great Bear Kitchen & Microbrewery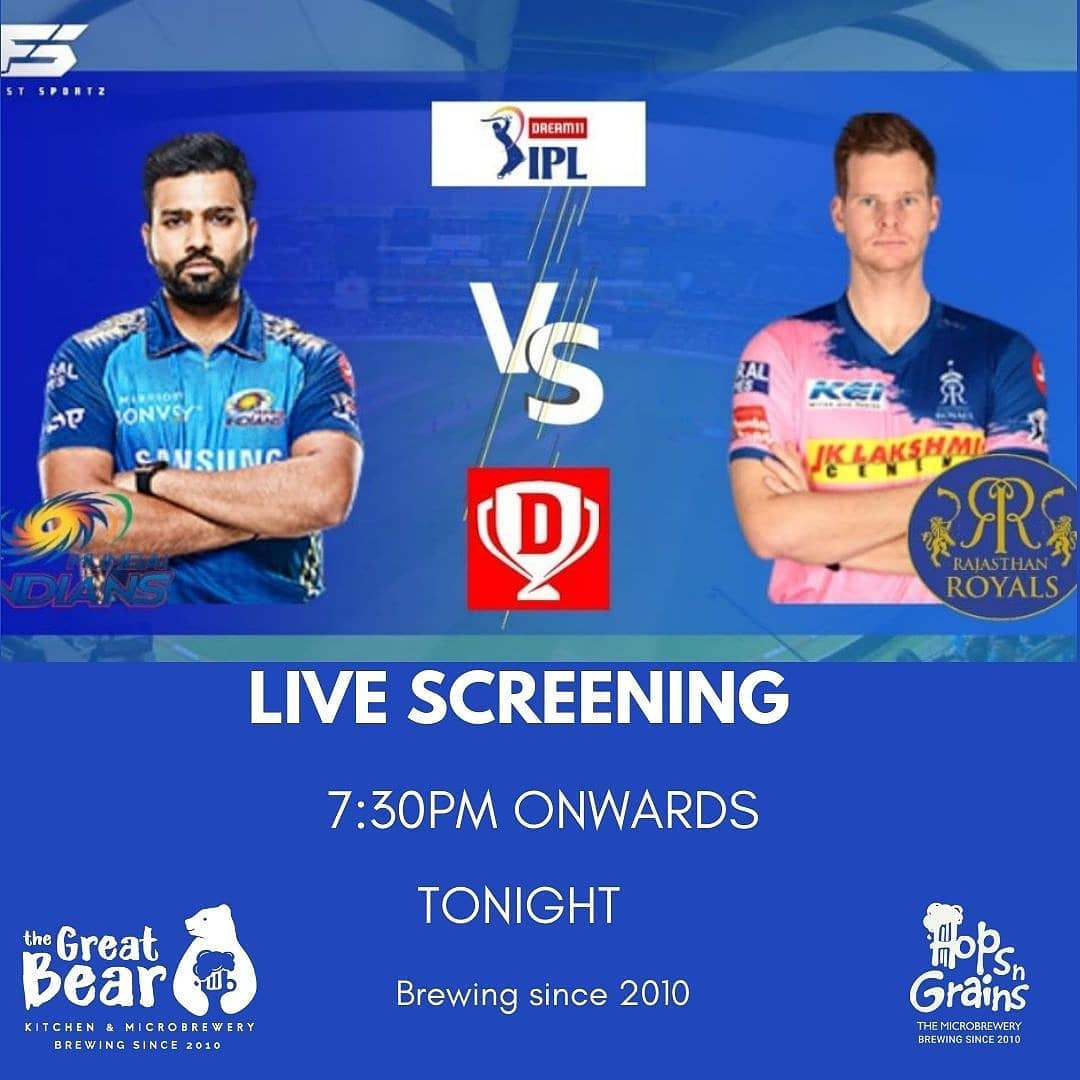 Where: SCO 32, Madhya Marg, Sector 26, Chandigarh, 160026
Price: 1600/- approx
Contact:  085588 02630
4. The Brew Estate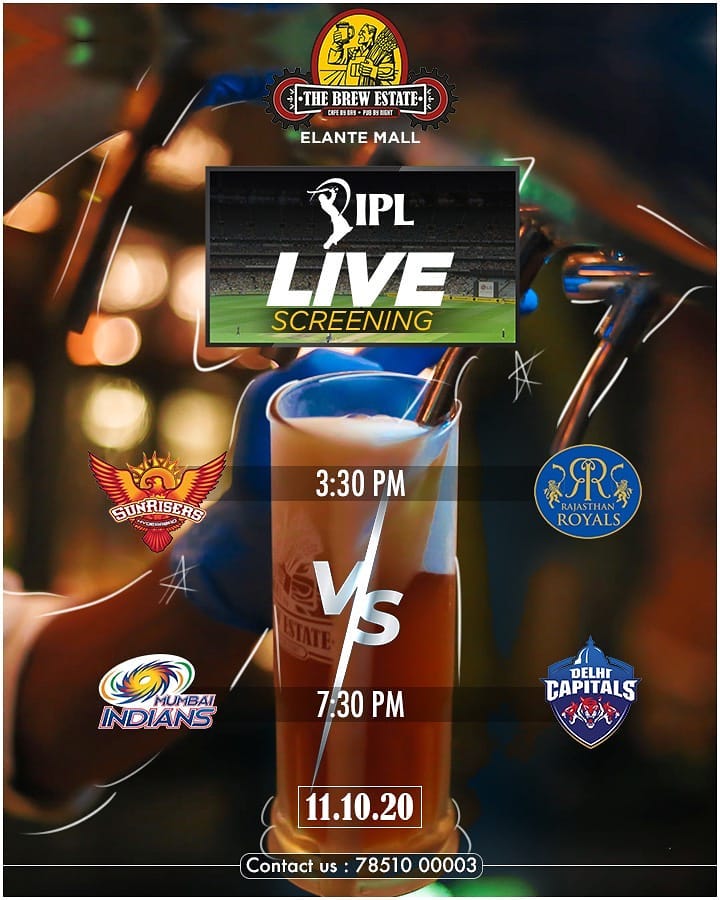 Where: 308, Elante Mall, Industrial Area Phase I, Chandigarh, 160002
Price: 2000/- approx
Contact:  098887 88887
5. Hops n grains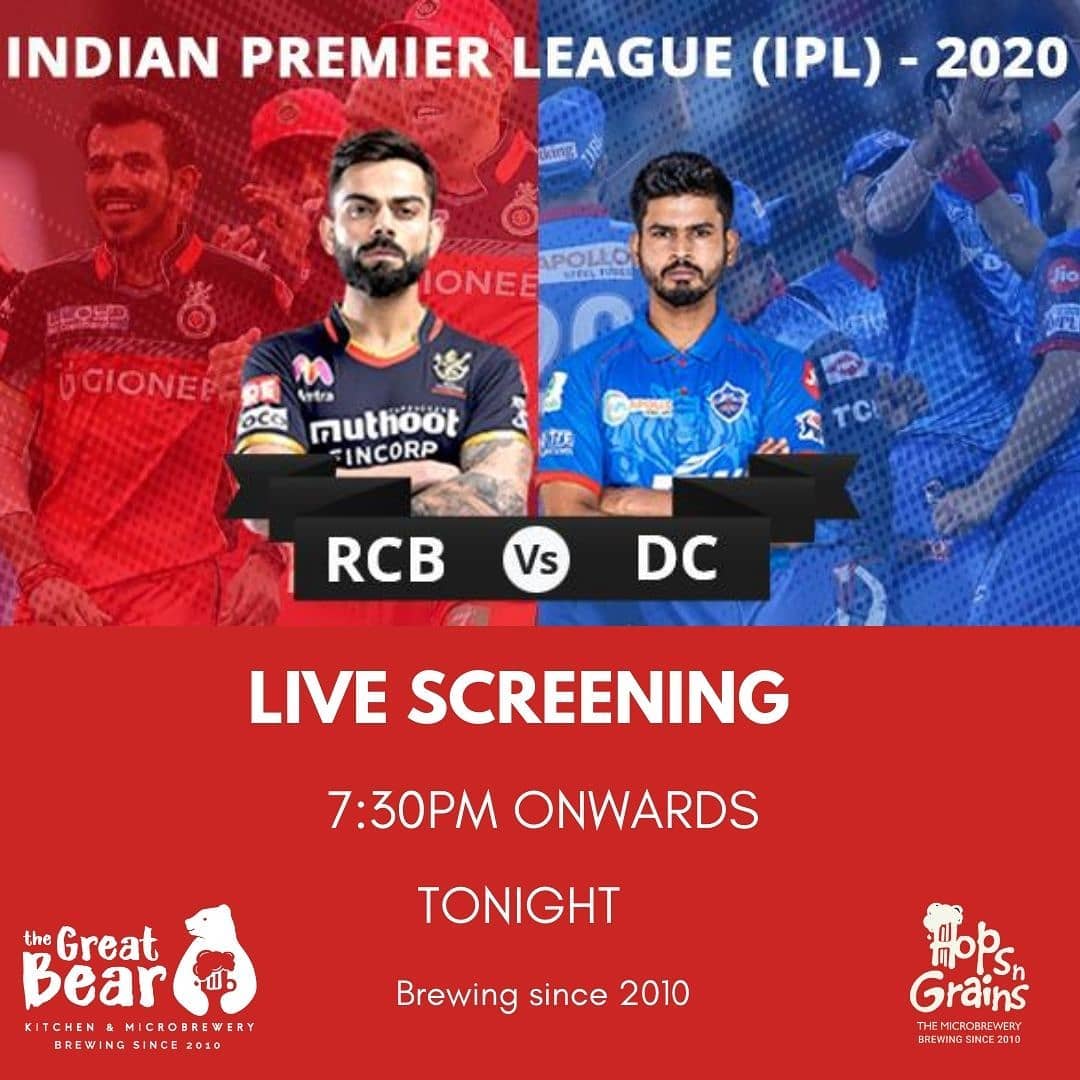 Where: SCO 358, Sector 9, Panchkula, Haryana 134109
Price: 2000/- approx
Contact: 080549 23857
6. Poison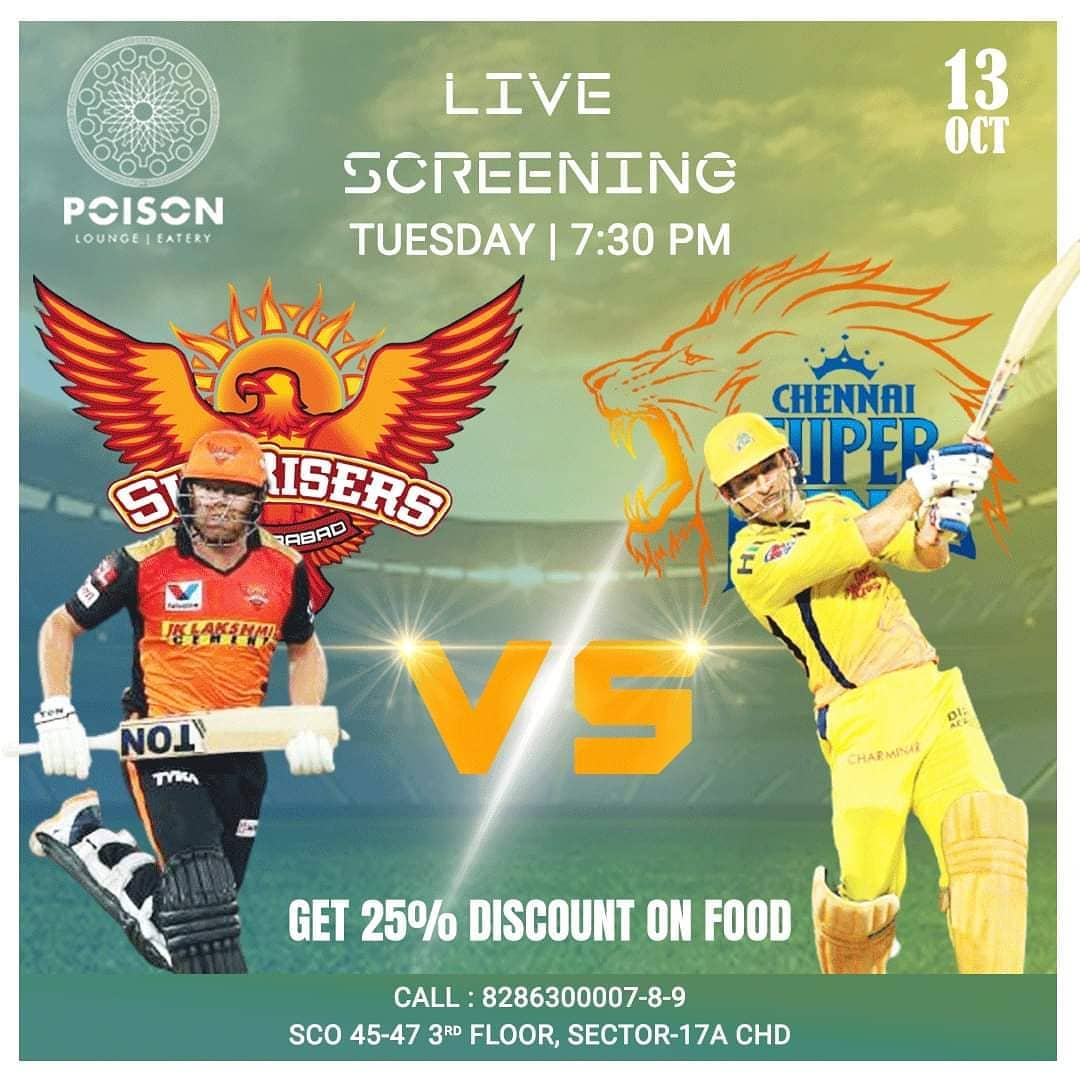 Where: SCO 45, 46 & 47, Sector 17A, 17D, Sector 17, Chandigarh, 160017
Price: 1000/- approx
Contact: 095924 77777
7. The Jungle bar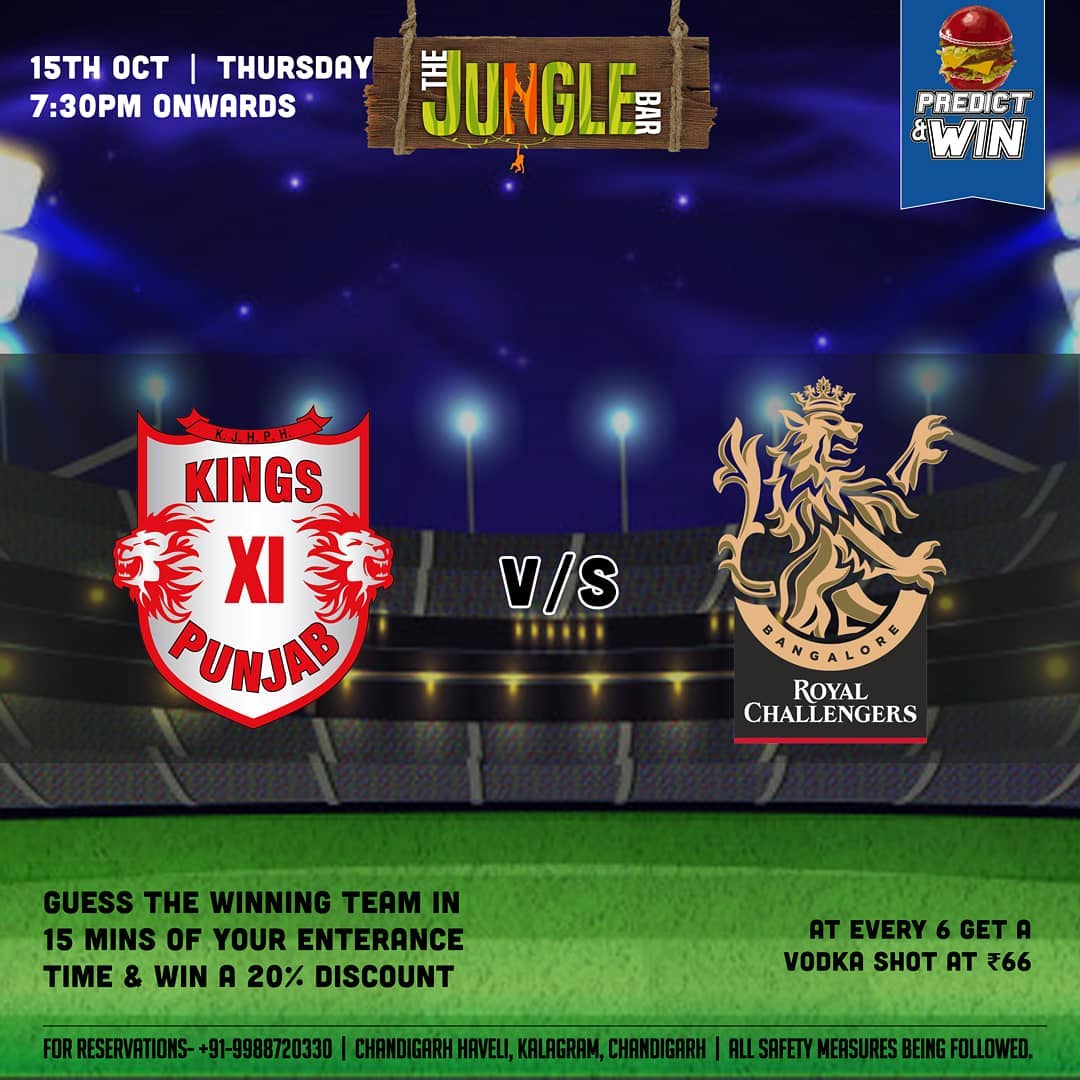 Where: Chandigarh Haveli, Kalagram, Chandigarh, 16010
Price: 1200/- approx
Contact: 099887 20330